Hi Richard,
Welcome to PianoGroove!
Great to hear you found Jovino's tutorial on A Rã - that lesson is part of Jovino's course on Triad Improvisation Concepts which was also the topic of his first live session that took place last week.
You can see the archived version of the live session here: Beyond Scales & Modes: Improvisation Masterclass w/ Jovino Santos Neto - check that out as I think you will be interested in the contents.
This will soon be migrated to the new LIVE section of the website which will house the past and upcoming live sessions.
Recommendations for courses and lessons:
You are correct that the Brazilian lessons are not for complete beginners. The following 4 jazz courses cover a sizeable chunk of jazz harmony theory, and once you are comfortable with these topics you will be able to follow all of Jovino's teachings.
These courses are all taught by myself and each of these courses has a PDF practice planner to help you plan and structure your practice time.
You will see that the final module in each course is "Practice Drills & Exercises" where we drill the theory around all 12 keys.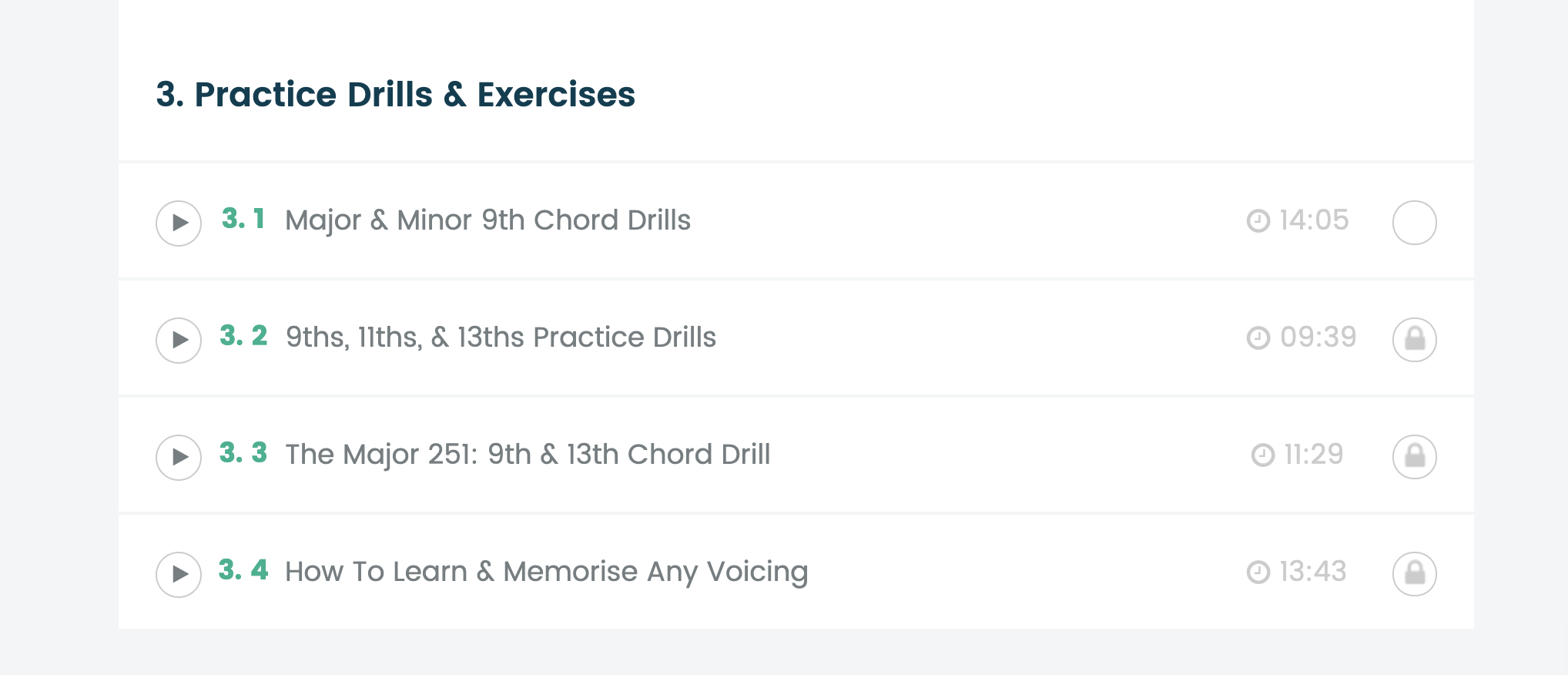 I recommend students to spilt practice time in half, first theory drills, and then playing and learning jazz standards. You can see more in this video: Read Me! How To Use The Practice Planners ✅


That's a very realistic goal Richard.
Building out your repertoire of jazz standards is an important step and so try to learn a new jazz standard or 2 each month.
Attending jam nights at local jazz clubs is a great way to get into the jam scene. After attending a few jam nights, you will start to hear certain tunes that are commonly played and so make note of these and learn them.
Using tools like the iRealPro is useful to practice in-tempo and it's great to bridge the gap between playing on your own and with other musicians. Check out this forum thread for more info:
If you need any more guidance with the website just let us know.
Cheers and enjoy the lessons!
Hayden