Yay! Great sound of your 'Nearness of You' recording Rem. Nice feels too! I'm currently learning this piece! Fantastic playing.

Days of Wine and Roses - Beautifully played! Rem

Great singing on Cake Tray! @ Megan. Enjoyed it!

@ Tactful
My Funny Valentine
Wonderfully played! - love it! Can't wait to hear more! This piece has become one of my faves the first time I watched the lesson here in PianoGroove,

Hey all,
My first jazz standard - Days of Wine & Roses. It's been fun learning it. Thanks Hayden for the beautiful arrangement! Would love any feedback on how to improve!
Niaz
Niaz,
You've done a good job with this. Thanks for sharing. It's one of my favorite tunes. By the way, what keyboard are you using?
Great performance Niaz - really nice job!
Here's some steps to prepare yourself to improvise over the tune:
Memorise the chord changes and the melody so that you are completely freed from reading the lead sheet.

Practice playing along with the iRealPro app with rooted voicings and also rootless voicings.

Listen to and study many recordings of the tune and make a playlist with all of the ones you like.

Transcribe parts of the solo and melodic decoration. When starting out with transcription it can be useful to use tools such as "Transcribe!" or "The Amazing Slow Downer".

To start with, it can be nice to just ornament the melody of the tune, perhaps deviating away from the main melody at moments, but coming back to it to stay on track. This way we are improvising off the existing melody which can be a nice middle step to taking a full solo.

I've included 2 recordings below, both very different styles, listen to these and try to work out some of the melodic ideas. Of course some sections of the improvisation are easier than others so don't immediately dive into Oscar Peterson's lightning fast 16th note runs, but just try to pick out little bits that you can, for example how he starts his solo.
Search Spotify to find lots more records.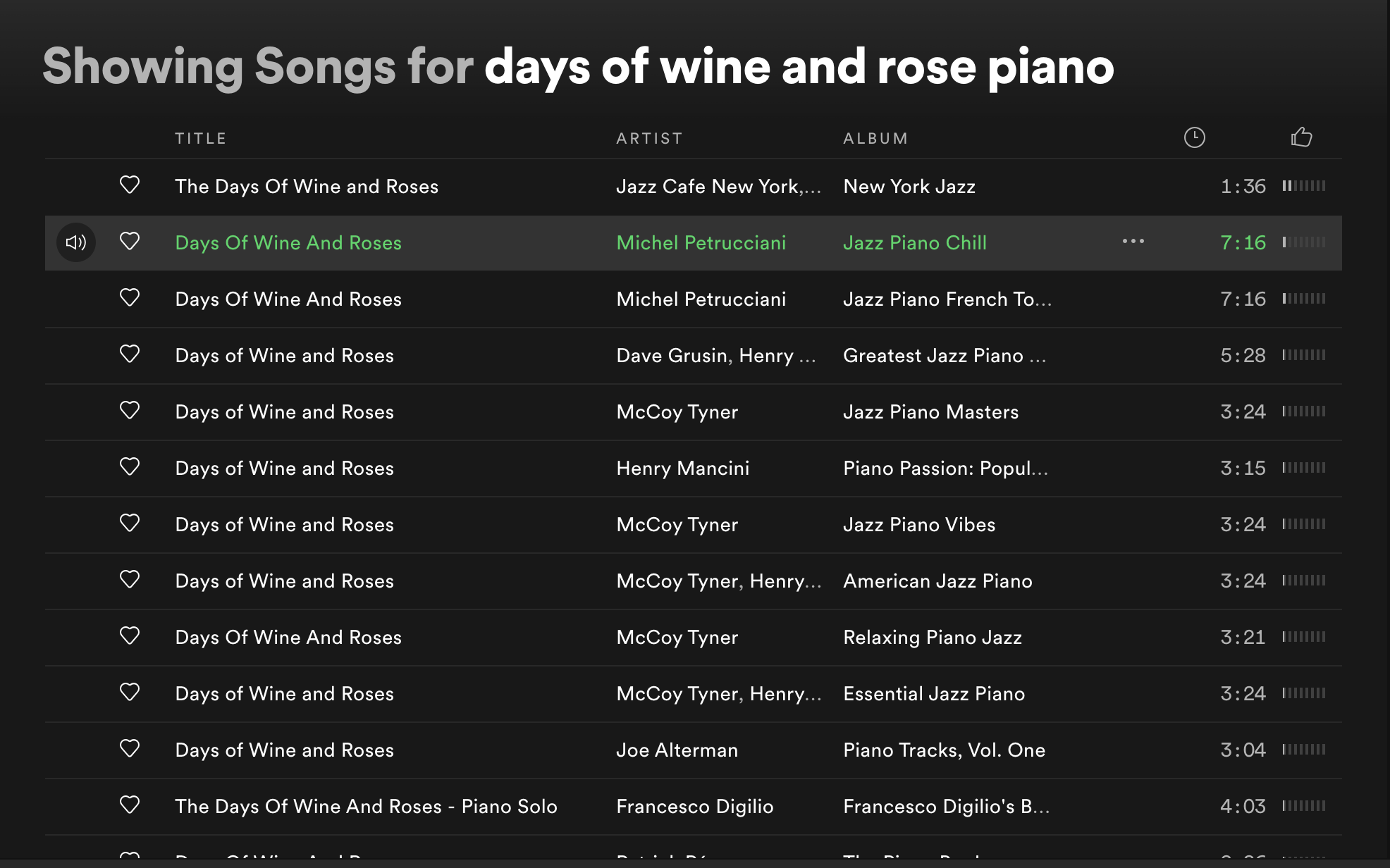 Of course we can learn and transcribe from any solo, not just piano players.
A few tips and pointers with transcription:
I have created a transcription lesson on this tune which you should check out:
This is the recording we transcribe from: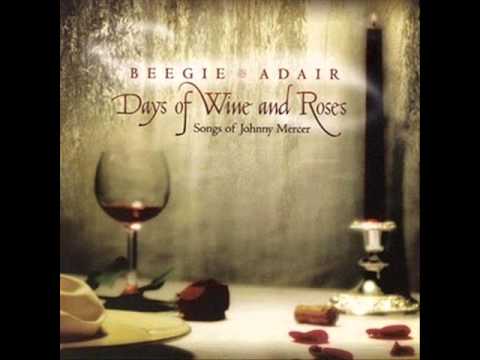 Here are 2 short videos which explain the benefits and importance of transcription:
Finally, check out the ear training and transcription exercises here in the forum:
These exercises are useful to get your ears up to speed if transcription is new to you.
Everyday, transcribe from your favourite records and this is the secret to improving our abilities as improvisers. It's not a quick process Niaz but one that we should enjoy. Regular listening and transcription is key.
Hope this helps Niaz and have fun with this!
am just all smiles while you were playing

nice touch! really enjoyed watching and listening too! …
I've been looking for this thread for so long

so glad it popped on top of my screen today!
Thanks Kristeta for the encouraging words! Looking forward to hearing you play something soon =D
Thanks Scott! I'd never heard it before but really like it now.
It's a Yamaha P95.
Thanks Hayden!
I love the Beegie Adair version of this and am looking forward to the transcribing lesson on this.
Thanks for all the resources and suggestions - I'll do my best to try them out!
I downloaded the Audacity app for my IMac Pro and used it to record my practice session today. Here is one of the "better" ones - There will never be another You. I'm playing it in F.
I rarely "hear" my own playing since I don't record it, but I was kind of shocked to hear it here. My timing is all over the place. I'm always solo, so I think I've become used to taking liberties with timing. And when I'm playing left hand voicings they are pretty heavy and "stodgy". That's just for starters.
Anyway, here it is - my first "audacity" practice recording.

Great work Niaz you gave me motivation to learn the song as well.

Thanks for sharing George. I enjoyed that. I agree with your comments about timing and "hearing" yourself. I've just started to fiddle around with recording, and it's amazing how a piece that sounds good playing it through becomes something with "timing all over the place" and hesitancies that aren't readily apparent when concentrating on playing.
I'm not familiar with the Audacity app. I'll have to check it out. And keep sharing!
By the way, what piano/keyboard are you playing? I'm always interested in the sounds.
I love your voicings and your touch George, the improv is very tasty and I enjoyed it. Time is a challenge for me too. I think if you play it over IReal Pro so you have bass and drum backing, that you will have some fun with making yourself stay in a time groove, plus it will sound cool. You got chops, man. Thanks for sharing with us.
Wonderful performance George - thanks for sharing!

I love the voicing that you end on
… It reminds me of the Red Garland Trio version with the dissonant ending.
I also love Red's use of block chords in that recording. It's a great way to inject energy whilst playing the main melody and also when soloing. We have a lesson on that voicing technique here if you're interested, also using the tune "There Will Never Be Another You":
I also like how you use the melody of the tune as 'a springboard' to develop your own melodic ideas. The opening motif of this tune is very catchy and can be played once, and then developed further using the same rhythm.
I had some fun jamming on this tune with @Lyndol a couple of years ago, notice during my solo at 2:00, just as I start the 2nd A Section, I play the original melody over Ebmaj7 and then play the same rhythmic figure again over the 251 to the C Minor, and the 251 to Bb Minor:
Finally, if you desire to work on your timing…
@Tuomo hosted a wonderful live seminar this morning on "How To Use The Metronome".
He used the tune "There Will Never Be Another You" as an example throughout the seminar so you might like to check out the recording, you can find it here:
Tuomo covered the following exercises and drills for improving time:
Metronome Practice with Hanon Exercises
Metronome Practice with a Bebop Line
Metronome Practice with Barry Harris Voicings
Improv Exercises - 8th Notes & Triplets
Practicing with Metronome on beats 2 & 4
Advanced Metronome Exercises
A useful drill alternating 8th Notes, Triplets, 16th Notes
Most of the drills and exercises are demonstrated over "There Will Never Be Another You" - so definitely worth checking out.
Thanks again for sharing @George_Miller - it's wonderful inspiration for us all!
Thanks Scott. The audacity app records speech or sound and it is a basic editor too, so you can make adjustments, edit the recording and export as eny format you like. I'm playing a Yamaha 5'7'' grand. I have my eye on an electronic keyboard but haven't taken the plunge yet!
Aye,
George
Thanks Lori. IReal Pro is popular in Britain but I hadn't heard of it in Canada before coming on the site. I have Band in a Box which does much the same thing and it's a real learning curve playing to rhythm when you're not used to it. After listening to my piece I realize I need to do more of it.
Aye,
George
Thanks Hayden. I had already worked on the Red Garland Block chords video but hadn't got to the voicing tutorial. I went through that this morning and love the sound of the octaves and fifths in the right hand against the left hand voicings. I'll work on that.
I enjoyed the jam session you posted with @Lyndol and identified the section you mention. Now that I am more comfortable with extended chords I'm working on improvisation and solo development.
Tuomo is always incredible in his insights. I'm looking through the app store for a metronome app right now. I must admit to a little bit of evil seeing Tuomo struggle a bit with the Barry Harris voicings. I've been working on them now for a year, still have trouble visualising the drop 2 with diminished, and I'll never ever be as accomplished as Tuomo.
Thanks for your help
Aye,
George
Very nice George! Thanks for sharing! I agree with you and others on the timing issue, although most of what I play is rubato which gives me some room. I still find hesitancies that I don't like. I also get nervous when I try to record myself…it is like a setup for a boo boo!
@George_Miller - here are a couple of metronome apps for consideration:
Tempo:
I find this app simple and intuitive to use, which is what a metronome app should be.
DrumGenius:
This app is somewhat of a cross between a backing track and a metronome. There is no bass included in the tracks which makes it great for practicing left hand shuffle and walking bass lines. If you are working on our Chicago Blues, Boogie Woogie, or New Orleans Blues courses, this app is great for working on timing and groove.
The drum sounds and nuances have been carefully constructed to imitate the style of famous jazz drummers. If you download the app, you can choose 5 tracks for free if I remember correctly - so there's nothing to loose by trying it out - and then you must get the full version for access to the full library of drum sound and styles.
We have more info on it here: