Happy Piano Day everyone! It's the 88th day of the year. What are you going to play to celebrate it?
Happy Piano Day to you too Anne!
I'm recording some new lessons today which is quite fitting… I'll also record a performance of something this afternoon to mark the occasion

Misty
Tenderly
Someone to watch over me
Over the rainbow
Perfect
A thousand years
Somewhere out there
I' m Playing just for fun today. I did not know it was piano day. No wonder I didn't feel like practicing today .
Thanks for the reminder.
Dr. Dean
Happy Piano day~!
I never knew there was a piano day til this one:) and it's the 88th - kismet!
I'm going to celebrate tonight at my weekly gig with lots of pop and jazz tunes including Piano Man, which people always request cause they love to sing along. And I'm going to use it a great way to gently remind my boss to get the lovely yamaha piano tuned. Happy Playing everyone!
In honor of Piano Day, I just bought a new keyboard, a Roland RD-2000.

It should arrive next Tuesday.



I've spent most of the day playing piano. It's been a bit frustrating but occasionally fun. I worked my way through a lot of classical music covering all the great masters, some of which I've not played for years. That was frustrating in parts as I've forgotten a lot.


However

I did Bach's Italian concerto all the way through which is a first. I've only ever worked on one movement at a time.
I have the music for Bill Evans Peace piece and although I've not finished it yet, I struggled my way through it anyway.
The best bit of the day was by far spending time with Michel Legrand. The summer of 42, windmills of your mind and what are you doing the rest of your life. That was very freeing after the heavy load earlier.
I'm off to band practice now where I'm playing keyboard. There's no such thing as too much piano playing!
What a wonderful excuse to buy a Roland!

I've been recording lessons on a Roland RD 800 most of today. Roland RDs are my favourite keyboards to play on.
Enjoy playing on that when it arrives Scott!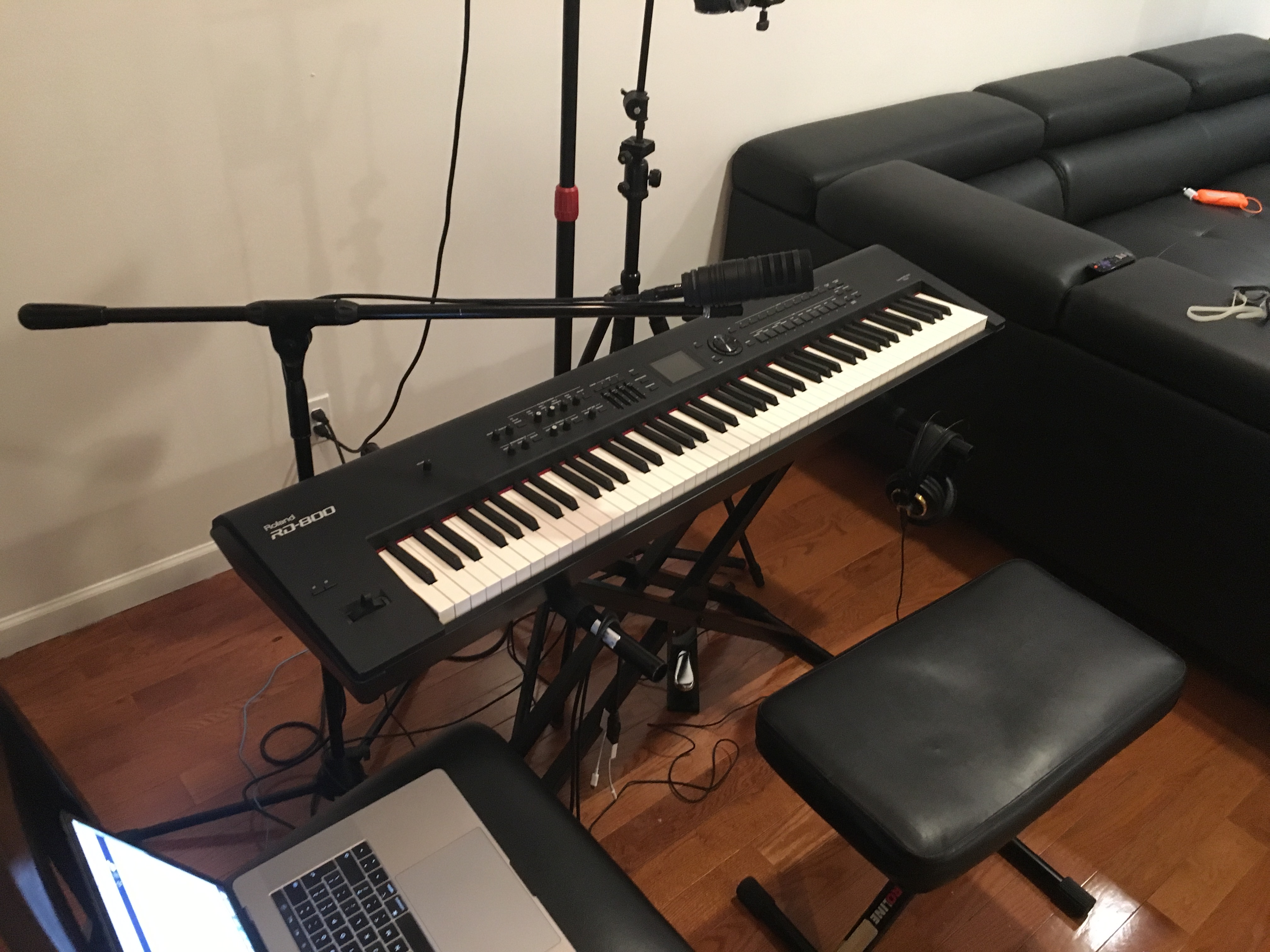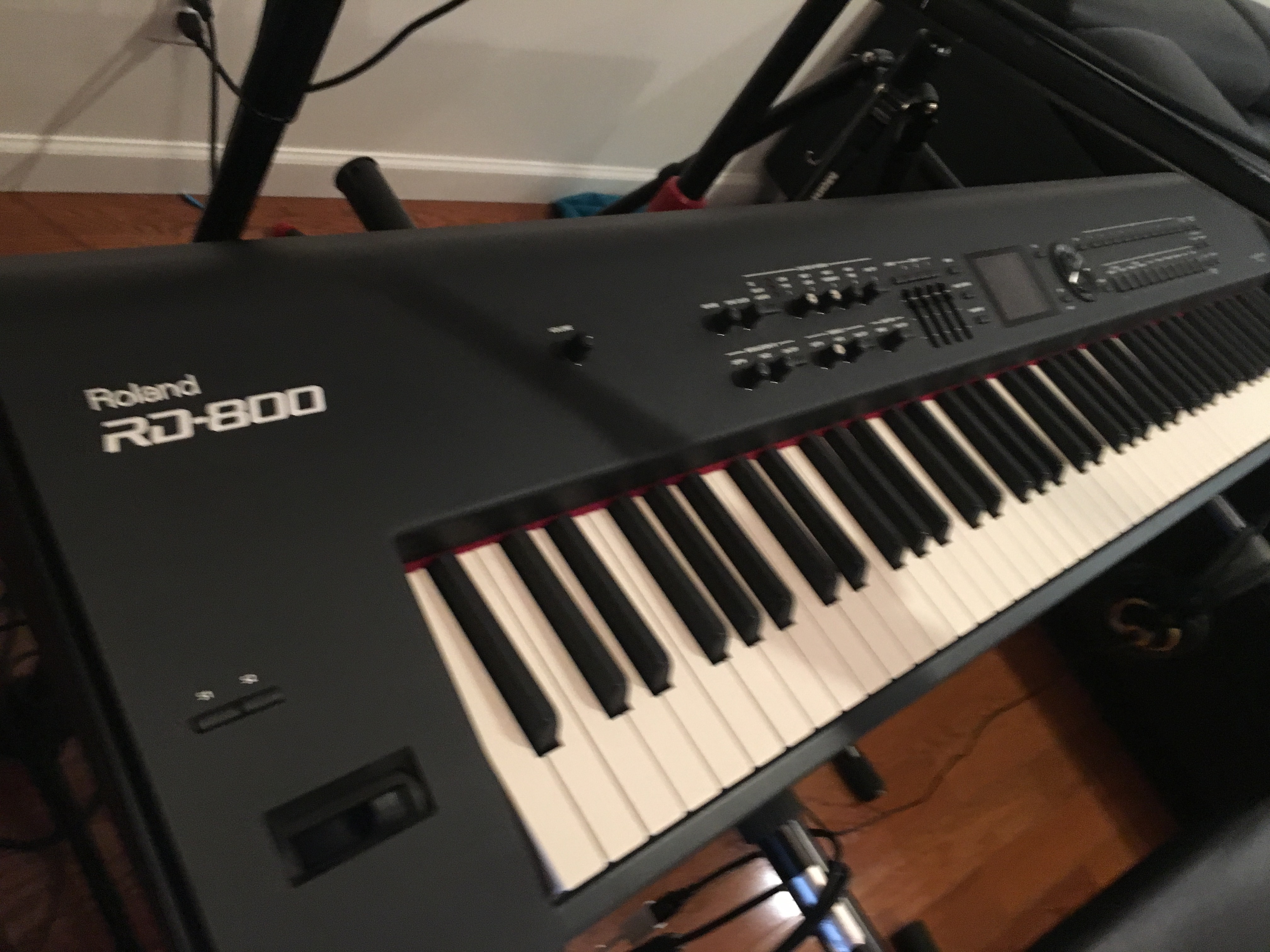 Nice!
It's always a pleasure to play Legrand's music.
88th day such as the number of keys on the keyboard ! thanks Anne to have pointed it
never hear about this day …but a good idea to add a feast in the year

and looking around seems there are some gigs near me that i have missed …
I, too, did not know that it was a Piano Day yesterday. Now I know what happened: namely, yesterday, like Dr. Dean, I tried playing a number of 'oldies' (most of them on his list) and nothing was coming out well. So, in a sense, I celebrated (without know) the Piano Day by giving up playing instead of 'murdering' beautiful music.
This morning, though, it's another day and Body and Soul came out as I wanted it. On and Onward…Best, Smole
Hi Scott, is this a full-size keyboard, as I'm probably looking for something similar this year. Enjoy your new instrument :)