How about a lesson on the Bruno Martino tune "Estate"
Brian Smith
Sure thing Brian, I'll add that tune to the lesson schedule.
hayden
would you consider covering the jazz standard "When Sunny gets Blue"
I've studied this song in a part class, but i would live to see your chord voicings & analysis…
thanks
michael
Hi Michael,
Yes we can certainly cover that tune.
I will keep you posted with progress.
What key have you been playing this in @Michael_J_Albanese ?..
F Major?
Here's a nice version with Chet Baker: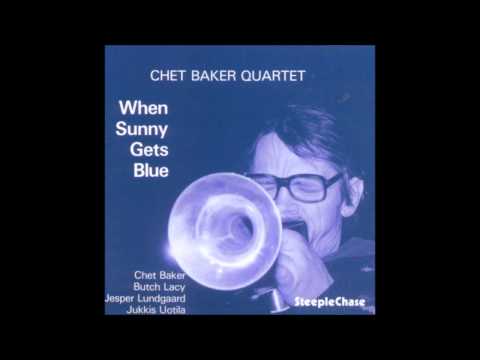 Hayden, would you please consider After the Rain? McCoy Tyner has a beautiful arrangement, I'll try to post.
Thank you!
Hi Hayden,
For Jovino's Brazilian Grooves series, I'd like to request a tutorial for Hermeto Pascoal's song Menina Ilza:
http://www.youtube.com/watch?v=SOBIaBFGmVk
Like all of Hermeto's music, it's a harmonically beautiful song with complex chord progressions, but compared to the changes in his other works it doesn't seem too difficult to learn. I'm sure Jovino knows the song very well - I'll also ask him about it on Facebook.
Thanks for considering this! I was just in Seattle for a conference but alas didn't manage to catch one of Jovino's shows.
Martin
Hi Martin,
I just saw this post… apologies for the late reply.
And yes we will certainly include this tune in the next course.
Jovino and I recorded a new course last month which is currently in the editing phrase. The course focuses on Hermeto's triad approach to improvisation.
There are 4 theory lessons, and then 5 groovy Brazilian tunes selected by Jovino.
Of course… we will cover it in the next recording session.
And shame you didn't catch one of Jovino's shows… hopefully next time you're in town.
Cheers!
How often, on average are new lessons added to Pianogroove? Is it every month or less frequently?
Hi Diana,
New lessons are continually being added.
The following lessons have been added in the last 2 weeks:
Lessons by myself:
Lessons by Tuomo:
Lessons By Lyndol:
Upcoming Courses & Lessons
We have a new Brazilian course by Jovino. The 9-lesson course explores the triad improvisation approach of Jovino's mentor - Hermeto Pascoal - and applies it to 5 Brazilian tunes. We're in the editing/uploading stages.
We also have a "How To Play Like" Course by Tuomo which covers the style of the following musicians: Bill Evans, Herbie Hancock, Bud Powell, Oscar Peterson, Thelonious Monk, Wynton Kelly, & McCoy Tyner. We're in the editing/uploading stages.
I'm working on the practice plan series for our course on Altered Harmony, and also arranging some new jazz standard lessons.
So lots in the pipeline too.
If you have any lesson ideas or suggestions do let us know and we try our best to accommodate all student requests.
Wow thank you so much. Very informative reply, you got my interest. So much to learn, so little time…

Hi Hayden,
I was wondering if you could produce lessons on Monk and Powell voicings as well as some more material on reharmonisation, for instance borrowed chords, modulation and deceptive cadences.
Kindest regards,
William
Hi William,
Yes sure thing.
Tuomo created a course that will be published shortly covering the styles of Thelonious Monk, Wynton Kelly, Bud Powell, Oscar Peterson, Bill Evans, Herbie Hancock, & McCoy Tyner.
I'll get around to uploading the videos shortly.
Here's a taster of the course with the lesson on Thelonious Monk's unique style:
I'll post an update here when the course has been published.


Yes… all great suggestions. I have added them to our upcoming lesson schedule.
Any other ideas or questions just let us know.
Talk soon!
Hi Hayden,
I've been enjoying going through Jovino's new triad improvisation course - thanks again for that!
I don't know if you're planning any further lesson series with Jovino at this point, but if you are I have a suggestion/request that might be a good way to continue his focus on Hermeto Pascoal's music.
It would be interesting to do a series of lessons around Hermeto's concept of "andares" or "floors" for building chord structures. These go in levels of increasing complexity from 1, 2, 3, or 4 "floors."
Richard Boukas has a YT lecture in which he discusses 1 and 2-floor chords, but then specifically says about 3 and 4-floor chords, "I defer to Jovino"!
So it would be amazing to see Jovino walk us through the subject, and especially to discuss the upper-level 3 and 4-floor chords structures.
It would probably be too involved for the 5-minute masterclass series, but given his love of teaching about Hermeto's music I'm guessing Jovino may be interested in doing some longer tutorials on the subject.
It would also be a unique contribution to piano jazz tutorials on the web as far as I know.
Martin
Brilliant… I will pass this suggestion onto Jovino.
Just checking out the playlist you refer to: https://www.youtube.com/watch?v=PhzykqvgWZQ&list=PLwvWYVb7kD7p15DYqbuIkrnezCGsxyQZ9
What a fantastic resource for anyone exploring Hermeto's music.


I agree this looks in-depth and would be suited to a full course.


Leave it with me

Hello Hayden,
How about Speak Low from Kurt Weill?
Thanks,
GP
Yes! Love it! Esp the lyrics!
Hi Guy

Yes we can certainly cover that tune.
If there are any particular versions you like please post the YouTube link and I will check them out for inspiration.
Cheers!
H
Hey @martin1503856
I had a recording session with Jovino earlier today and we covered your tune request "Menina Ilza".
I edited it straight away so you can learn it over the weekend

… here it is:
I've created the lesson page here: Menina Ilza Tutorial | Chords, Vocings, Solo Piano Arrangement - I will populate the whole page when I get a second.
Lead sheet here arranged by Jovino:
Menina Ilza Lead Sheet.pdf (84.7 KB)
I'll get a transcription produced asap.
We also did a lesson on triads as per your other request, that one will take a little longer to edit though.
I hope you like the arrangement. It's quite advanced but I know you have worked through most of the PianoGroove syllabus so you should have no problems with the theory

Enjoy!
Wow lovely arrangement … and beautiful song Thanks guys !