I know there are already tons of suggestions here, but I'll toss out Dolphin Dance and Wave into the mix!
Would love a lesson on Wee Small Hours of the morning. Randy Halberstadt plays a great version and just heard a lovely one by Oscar Peterson a few days ago… thanks!
That Keith Jarrett track is beautiful, thanks for sharing!
I am currently working on …… Smoke Gets In Your Eyes.
Would welcome your arrangement.
Thanks
Hi Don,
Beautiful tune… leave it with me!
A solo piano arrangement will be ready shortly for the tune "Skylark" .
Here's a few recordings I liked whilst working on the lesson:
Kenny's lyricism in the melody around 1:40 is brilliant: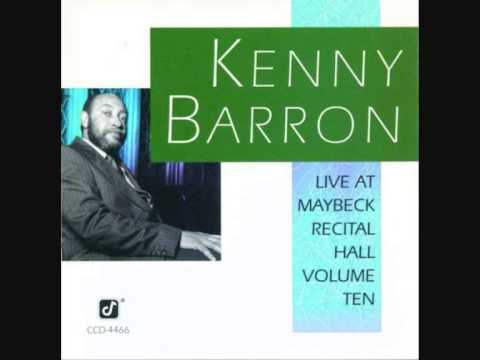 And here's some other great recordings for Spotify Users:
The arrangement and transcription will be ready next week

I have just published a lesson on SkyLark which has now been crossed off the list: Skylark - Jazz Standard Lesson
Tuomo is working on the following 5 tunes that have been requested by students:
On Green Dolhpin Street
Everytime We Say Goodbye
Emily
You Must Believe In Spring
Naima
And my upcoming standard lessons are:
Just Friends
Waltz For Debby
What A Difference A Day Makes
But Beautiful
Yesterdays
With our growing team of teachers, we will be able to move through tune requests much quicker… so keep the suggestions coming.
Soon I will create a new table of standards to vote on. I will start by compiling all of the suggestions in this thread.
Some of you might remember in January when I declared my goal to get all of these tunes recorded this year. An ambitious goal… but I'm feeling confident that we can get there

Cheers!
Yay for Waltz for Debby!!
May I suggest 'let's face the music and dance'; I believe this would help us all with the swing feel and upbeat accompaniements in the left hand. However, I may be wrong so will leave it to you.
I suggest a couple of ballads I love: Charles Aznavour's "She" ( Elvis Costello) and " You are so beautifull"(Joe Cocker).
Thank you
One of my all time favourites is Lover Man
@Charles_Hill , @angel , @Yves
Thanks for these suggestions… we will certainly cover all of these tunes.
I'll add them again here for quick reference:
Let's Face The Music & Dance
Charles Aznavour's "She" ( Elvis Costello)
You Are So Beautiful (Joe Cocker)
Lover Man
I'd estimate that within the next month or so, we will be finishing up the table above. We can then add all of the other suggestions in this thread into a new poll, or multiple polls based on style… ballad - uptempo - waltz - latin etc…
We also have more teachers joining us shortly and so I envisage that we will greatly speed up the time from lesson request to the lesson being published.
Unrelated note Charles… my full name is Hayden Charles Hill … so we share a very similar name.
Cheers!
Ditto ie unrelated note… My wife Jay always refers to you as 'cousin Hayden' …
haha that's brilliant

Love this tune! Thank you kindly.
Nice if we had this as a lesson in Eb
Thanks
//A
Hi Andrew… thanks for the suggestion… it's a great tune and we can certainly cover it.
We will be working through all requests in this thread.
Cheers.
I'd love to see more lessons on up tempo tunes like:
What is this Thing Called Love?
Four
How High the Moon
Tenor Madness
Bossa tune requests:
Song for My Father
Manha de Carnaval
Thx,
Scott
Brilliant thanks Scott… we can definitely cover all of those tunes.
Anything that is posted in this thread, I will ensure that it is covered.
I will be posting 4 new lessons later today:
Body & Soul for singing pianists/accompanying pianists - 2-part lesson now available in Lyndol's course.

Waltz For Debby - Bill Evans most famous composition

Naima - Coltrane's modal ballad - perhaps the most well known modal ballad

You Must Believe In Spring - beatuful tune by Michel Legrand.