Hello!
I just started learning jazz improv. I'm having trouble understanding how to know what notes I can play, withiin a chord progression line.
Let's take this example here (What Is This Thing Called Love):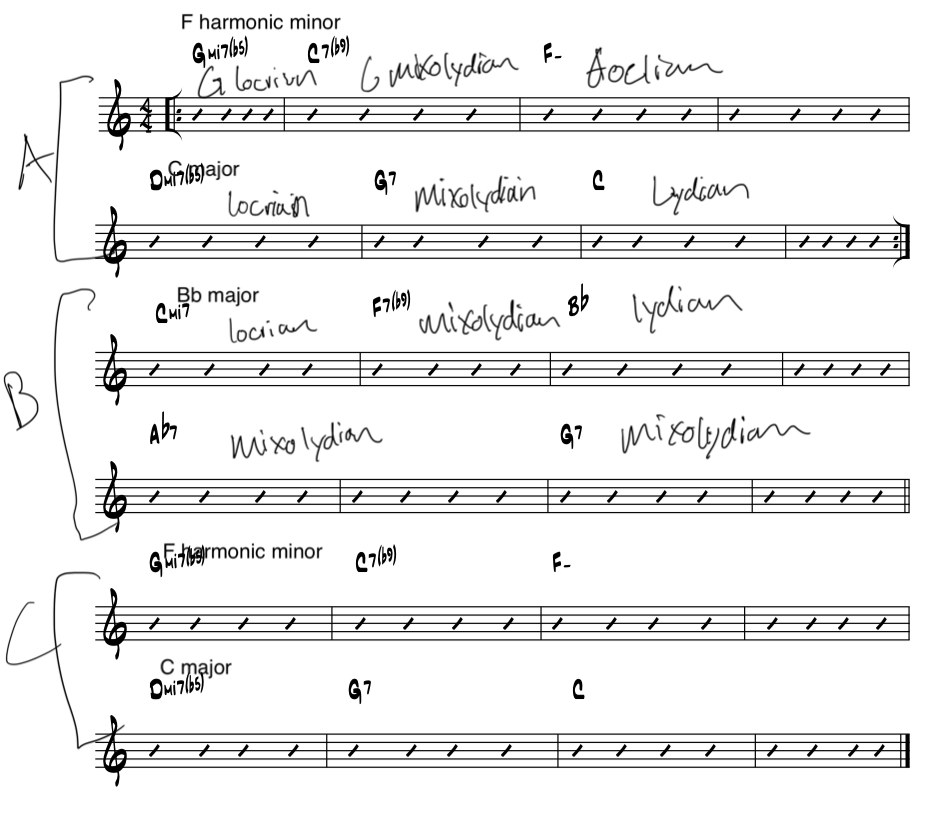 I've annotated the various modes within each chord change. Should I be able to play the scales within those modes and have it sound good? For example, on the first chord (Gmi7b5), I can play the G locrian scale. And on the C7b9, I can play the C mixolydian scale to improvise. Is this right?
The other rule that I follow for the 2-5-1 chord progression is:
IIm7 - V7 - IMaj7
Dm7 - G7 - CMaj7
You can use the m ajor scale of the I (Chord) to improvise over the section
IIm7 - V7 - non-resolving
You can use the scale of the implied I (chord) to improvise
IIm7b5 - V7 - Imin6
Improvise using the harmonic minor scale from the one
IMaj7 VI7 IIm7 V7 IMaj7
Cmaj7 - A7 - Dm7 - G7 - Cmaj7
Use the major scale from the 1 chord with the exception of the 6th
Over the 6 dominant

2 harmonic minor scale

So if in the key of C, you can use the D Harmonic Minor scale

2 harmonic melodic scale
These seem like two conflicting theories and I can certainly use a bit of guidance. Thanks!