For those of you who enjoyed Jovino's recent "Bossa Nova
Workshop," here's a take on "Fotografía" that you might enjoy, And for those who haven't listened to the workshop, maybe this will motivate you to do so. It's from the 2003 album Duo by Cesar Camargo Mariano and Romero Lubambo. Camargo Mariano is the pianist and Lubambo the guitarrist.
Here's the YouTube link to "Fotografía" followed by the Spotify link to the album.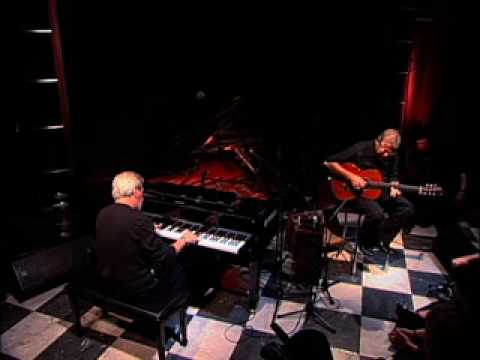 Noreen, in her comment in Jovino's workshop, said: "I would love it if you or Hayden would also have time to transcribe both pieces."
I share your enthusiasm for all things Jobim, and I've found a solution to your request. Check out https://www.jobim.org/. You'll find nearly everything you might want. Click on "Scores" and go from there.
Here's a transcription of "Fotografía" as found on the site I mentioned.
fotografia.pdf (67.6 KB)
And a side note: Jovino has just announced his online course The Piano Music of Hermeto Pascoal. I'd recommend it if your budget permits. I've signed up for it. Recentlhy, I've completed two other of his online classes–Brazilian Rhythm, a 10-hour exploration as well as an 8-hour look at the music of Jobim. Both were fascinating, and because you can download everything, you can revisit all when you wish. Another hidden gem in the Jobim class is access to his complete Cancionero (worth the price of admission on its own).
Enjoy!