Share you favourite Bill Evans recordings below:
Bill Evans' solo piano version of 'Easy To Love' is one of my favourite recordings. The transition from ballad to a medium swing feel at 0:50 is sublime and perfectly executed: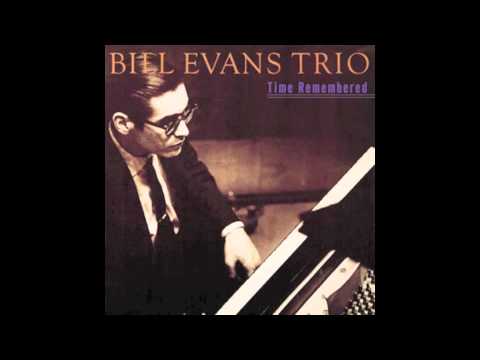 This tune is from his album 'Time Remembered' which is definitely worth listening to and studying. Half of the album is solo piano and the other half is with his trio.
If you have tried transcribing Bill Evans' work, you will quickly realise that more often than not, he changes the original key of the standards he plays. I'm sure he had the technical ability to turn up on the day and decide what key he wanted to play in. What a talent.
Whilst the key changes can pose a challenge in transcribe his lines, it can also be a rewarding exercise to improve your transcription and transposition skills.
Yes what a wonderful performance. I'm very fond of Evans' earlier work, particularly 'Portrait in Jazz' and 'Explorations'. Thanks for sharing Walt.
Bill rehearsing for a concert with Monica Zetterlund - a Swedish singer, and Alex Riel - a Danish drummer in Copenhagen, Denmark. 1966 Oct. 25
A very interesting perspective into the character and personality of Bill Evans. The audio/video quality is superb considering when it was filmed (1966)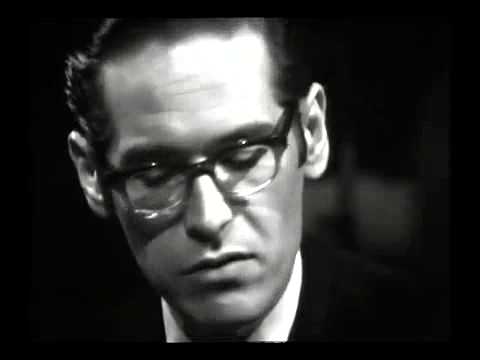 This recording of Bill Evans and Toots Thielemans playing Blue In Green is one of my favourite recordings of the tune. Amazing how the musicians turn it from a ballad to a up tempo swinging groove.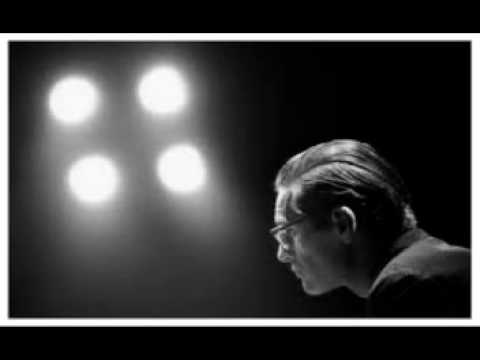 And here's the full album if you're interested: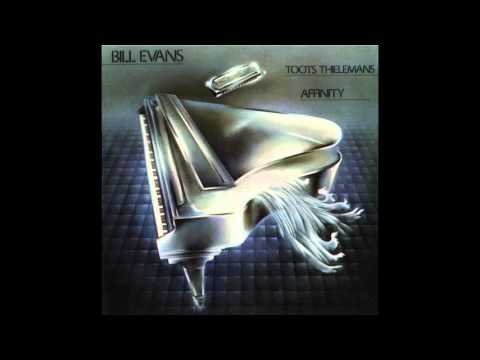 Affinity is an album by American jazz pianist Bill Evans, released in 1979 featuring Belgian harmonica player Toots Thielemans. It is the recording debut for bassist Marc Johnson.
You Must Believe in Spring, recorded in 1977, was the first album published after the death of Bill Evans, in 1980. Themes like absence, loss, death (so close to Bill, after the death of his brother, and his friend Scott La Faro) are expressed in the musical research & development of this cd, a pearl in his Jazz recording history. This is the title track, #2, You Must Believe in Spring.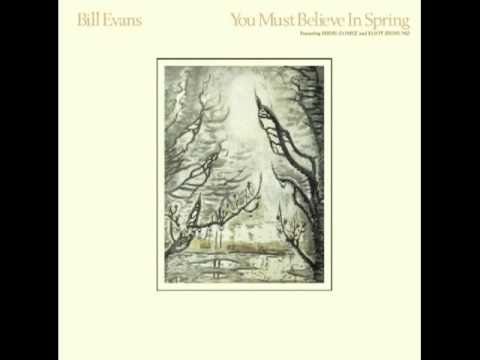 I thought I had my favourites of Bill's own compositions but here's a new one I found earlier.
This album was written in memory of his brother - Harry Evans - shortly after his death. You can hear the emotion he is conveying in the tune and some really interesting cluster type voicings in places.
From reading into Bill's Biography, he and Harry were very close growing up and his death had a huge effect on Bill.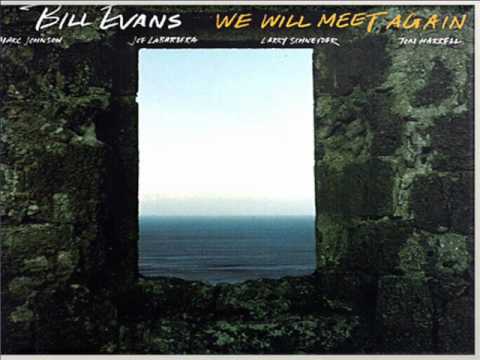 For anyone that is interested in the read, here's an account of Bill's life from Harry's wife… Pat Evans:
Harry and Bill Evans.pdf (641.8 KB)
I always enjoy not only listening to the music of my favourite players, but also researching and exploring their life and background… it gives you great insight into the influences and circumstances behind 'their sound' which can be very rewarding
Great record Martin… Elsa is a lovely waltz.
I have that recording in my iTunes but I have never seen the accompanying video of the performance.
I'm a big fan of Bill Evans' earlier works… particularly this trio with Chuck Israels and Larry Bunker!
Cheers!
Really good !
I can't imagine that doesn't come from a hudge composition work… even for that kind of genious
A personal favorite among the many recordings of this tune.
Wonderful Adam… I love Bill Evans' solo works.
My favourite being the album Time Remembered which is half solo performances and half with his trio.
Check out this guy's channel, he creates extremely detailed transcriptions of Bill Evans' solo performances… here's the one for All The Things You Are: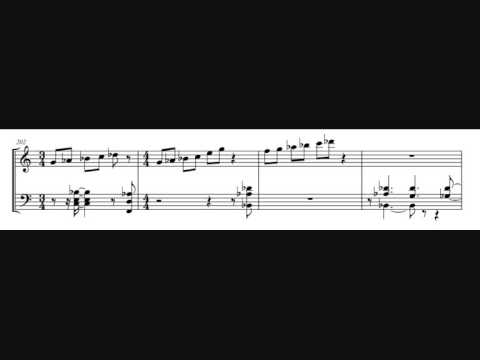 His hand must have been huge… check out what his left hand is doing.
It's interesting because with his trio, he would almost exclusively play left hand voicings but here he almost always includes the root, and the 3rd (major or minor) an octave up (so a 10th interval between his left hand pinky and his thumb playing the third) then the also often adds the 7th (major or minor) with his index finger.
I can just about stretch some of those voicings but many are well out of my reach

Bill Evans - Like Someone In Love (Solo Piano)
This is one of my favourite recordings of Bill Evans playing solo piano. His use of inner voices is sublime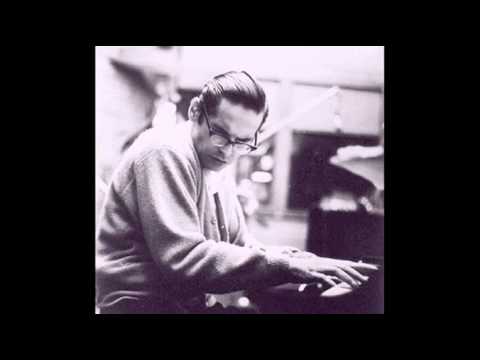 His playing is so elegant

Yep that's probably my favourite of his solo piano recordings @natasha0412 .
You can hear how he 'straightened out the 8th note' compared to other hard-swingin' players of the post-bop era. His lines still swing, but in a more subtle and sophisticated way.
I wish my hands were big enough to stretch those shell voicings he plays in his left hand… I can just about reach a couple of them, but some of the keys no chance!

If you study Bill's arrangements, you will quickly realise that his hands were huge!
Cheers!