Red Garland Trio - C Jam Blues
I had an hour drive earlier and indulged in some Red Garland Trio recordings, this was my favourite of what I heard:
Brilliant syncopation in his lines and great use of repeated single notes.
For me his playing is instantly recognisable within hearing a few notes of the recording. Wonderfully delicate lines with the strong sense of swing that is so synonymous with his style of improvisation.
I also love Red's left hand comping under his solos… lot's of Charleston Rhythm … so light but so right.
Then of course his infamous "Red Garland Voicing" - I love that sound so much… such a 'cheery' and happy chord voicing:
Cheers!
Love the solo on this James… it would be great to study his left hand comping patterns under his solo… awesome recording

Scott,
i had the opportunity to see Tyler Eigst live in a very small (100 person) theater. Amazing talent, a lot of high energy original music, but he could crank a gew jazz standards… go see him if you can
Michael
Yes what a lovely performance Lisa!
Notice that he uses some material from the Bridge for his intro… that's a nice way to introduce the tune which I also like to use.
It's also nice how he changes to a swing feel at 2:12 which is a great way to add some energy to ballad performances.
I've been listening to Duke Ellington's haunting ballad "In A Sentimental Mood" since including the tune in my recent masterclass on Reharmonising Stepwise Melodies.
I have been compiling a Spotify playlist for the tune here:
There's only 3 records in there at the moment but I will be adding more.
The Eddie Higgins version is delightful, love his fills and melodic embellishments - and his solo is sublime

i'm going to transcribe it all when I get the time.
Then there's the Hank Jones/Tommy Flanagan duo version which has a wonderful introduction which I'm also going to transcribe and study. I'm always amazed when 2 pianists play over a standard together. It must take such discipline to complement, enhance, and not overpower each other when 2 pianos are in the same room. I need to listen to this recording for a lot longer to take it all in… there's so much beautiful stuff going on between those 2 giants of the jazz world.
And finally the Piano Trane version has some lovely blues licks and fills which I like. The blues material has a very bright and soulful quality which is cool. Not my typical style of playing, but I'd like to learn some more about that kind of sound and this tune is perfect to study/apply it to… lots of minor harmony and space to fill.
Overall the Eddie Higgins version is my favourite. Such a brilliant performance.
I came across a very fine album, Song of Delilah–The Music of Victor Young by the Cedar Walton Trio. It's definitely worth a listen.
Here is his version of "Beautiful Love." ("My Foolish Heart" and "Golden Earrings" are also nice.)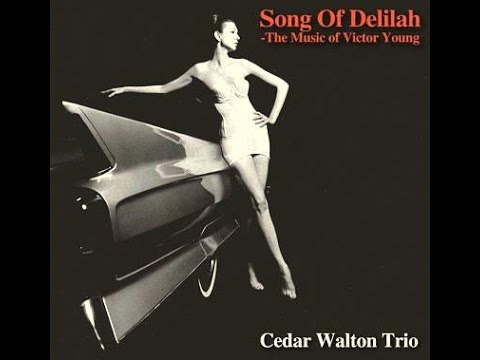 Just beautiful, will break it down when I have more time, but sounds essentially a minor 12 bar blues in its set-up: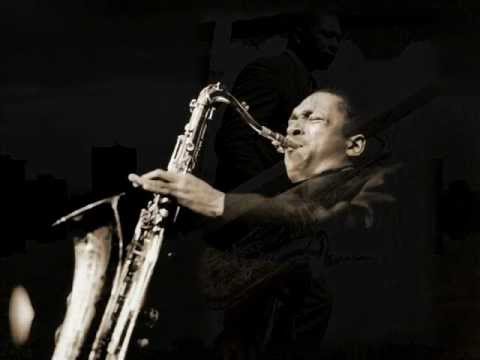 Great record Scott… love his embellishments on the melody in head of the tune. Such subtle things, but add so much character to the performance.
The solo would be nice to transcribe from, the sound quality of the record is very clear, and aside from the fast run at 2:38, there is nothing overly virtuosic in Cedar's solo.
@LoriNelson - you mentioned to me you were working on this tune… this recording may be of interest for transcribing from

Nice… I must listen to more of Trane's music, particularly his own compositions.
I enjoyed the comping under the sax solo, simple but effective and also with a solid groove which allows Trane to be a little freer with his melodic phrasing. Beautiful.
A wonderful teacher of mine once said the following to me once:
take any jazz record, listen to it normally as you usually would, then listen to it again but just focusing in on one of the instruments. For example, just listen intently to the piano, then next focus intently on the bass, and just focus intently on the drums. And finally listen to the recording again as you normally would.
The teacher said that this then gives you a greater appreciation for the tune.
I found myself doing this with this record. There's so much space with the slow tempo. It really gives you time to hear all of those different layers created by the 4 musicians.
After you have listened to each instrument individually and then listen normally again, in a strange way, it kinda 'opens up your ears' to everything that is going on… Try it out.
A fun little exercise

Love this. Thanks Scott ! I think I'll put this as my primary transcribe project.
I won't mind listening to it 200 times… is just a 12 bar form, but he does quite a variety of pleasing and simple things with it. I want to transcribe how he comps during the bass solo.
Great advice! Thanks Hayden - I remember doing this when first starting out making my own music, to hone in on my influences…but I've not done it for a long time: thanks for the reminder!
I love this channel of Nelson Faria a great musician here with another lovely piano player i never hear before
this Jeff Gardner composition is so lovely …Mistica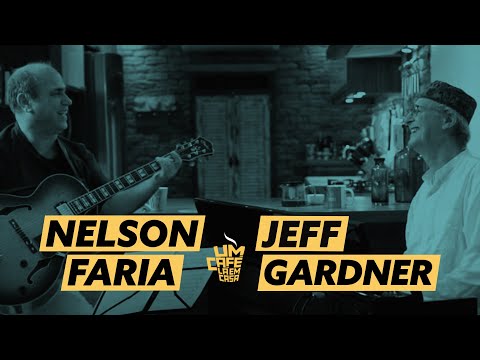 enjoy
@Dan - was this the Bill Evans album we were listening to in the background the other week?
Such lyrical lines and melodies from the maestro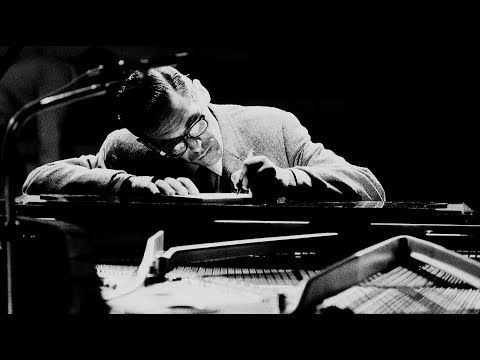 I rediscovered this fantastic playlist today. It reminded me of some truly amazing nights watching (and joining in with!) some jazz dancers cut loose to all kinds of jazz - trad, post-bop, fusion, jazz-funk. It's great to think that this as a culture is still alive and well in the UK: and beyond. And these are some superb tracks - hope you enjoy these as much as I do!
Just looked through my play history as we were sifting through a whole load of Bill Evans treats that night before I took it on an origins of blues guitarist tangent, haha.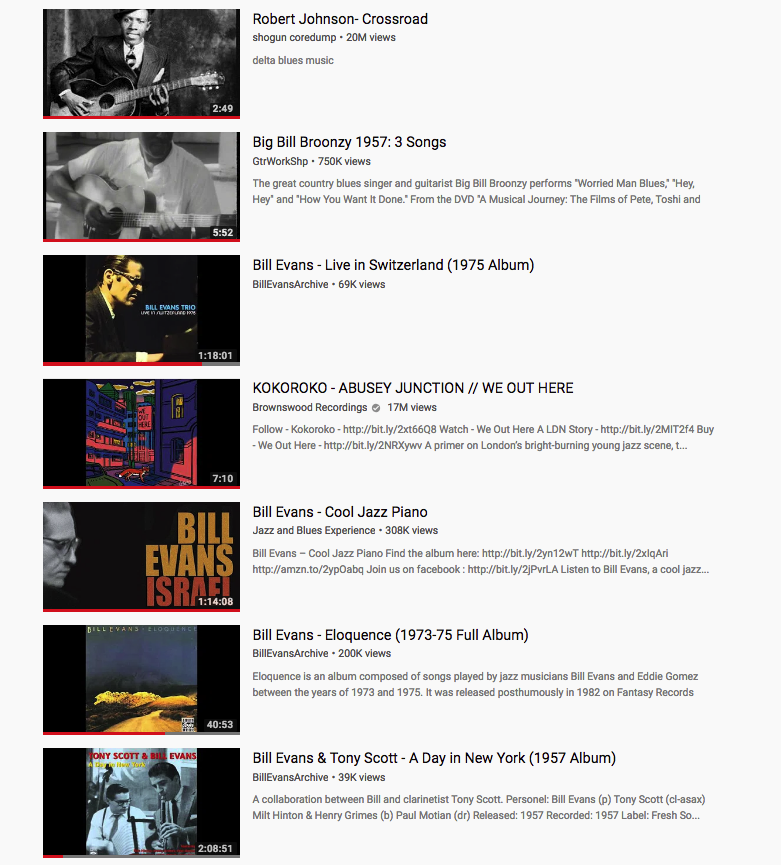 Dan, those are some fine picks!
Just came across this version of "I Fall in Love Too Easily" by Brad Mehldau. I like it better than his version with the Rossy Trio. To me it's haunting, with that Evansesque crystal clarity.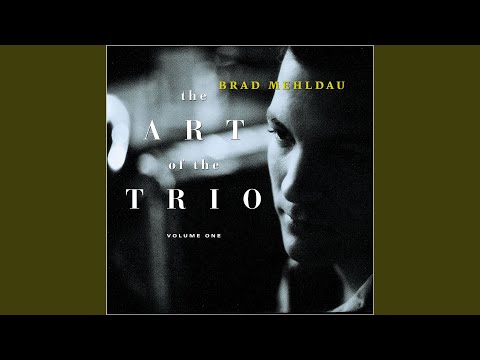 Some beauties in there @anon84688975 real nice grooves