My 5 month mission - to get a handle on transcription!
I've resisted transcription for some time. Partly because it seems so hard. Partly because the benefits only seem obvious to those who have already mastered it. Partly because of my habit of procrastination - which I'll deal with tomorrow! But Hayden's comment in one of his videos struck me as blindingly-true. He said that if we were studying poetry, literarure, art or indeed any creative venture we would study the masters, read their poems and writings, and study their paintings. It follows that if we want to develop proficiency in improvisation we should study the improvisations of the jazz masters.
So I started a few weeks ago by listening to a recording of Tony Bennett singing "The way you look tonight" with pencil and empty score, intending to transcribe Ralph Sharon's beautiful piano accompaniment. How hard could it be? I'm pretty good at nailing intervals. It would probably take an hour or so.
I couldn't do it. After an hour I had barely put pencil to paper. It was HARD!
So I did what I should have done in the first place. Worked my way through Hayden's 6 courses on transcription. (OPENING Menu > Lessons > intermediate courses> How to transcribe by ear). I downloaded "Transcribe", the software he describes in lessons 3 and 4. I also downloaded Gihosoft's "TubeGet" to download video and MP3s from YouTube which you can then open in "Transcribe".
And Bingo! Here I am: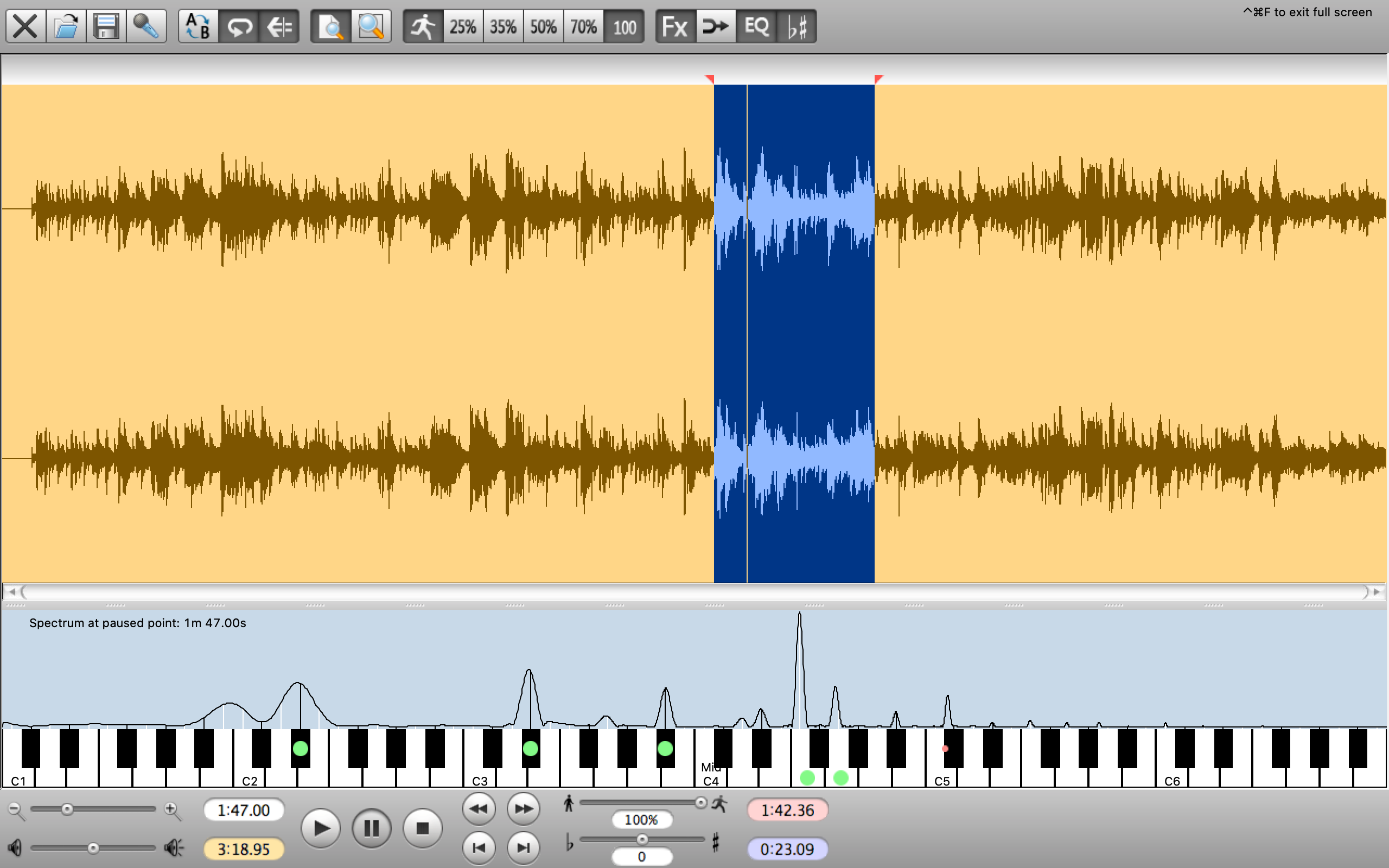 The next thing is to learn the software. Hayden explains some of it in his 4th video. There is also a good summary video here by guitarist Ariane Cap that explains the many options and shortcuts.
That's where I am right now. Since I'm starting transcription from scratch I thought I'd post the journey stumbles and all and if anyone wants to hike along with me I'd be glad of the company.