In this thread we explore the style of Lennie Tristano.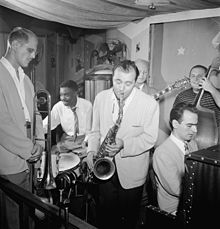 Lennie Tristano Biography:
Lennie Tristano Biography.pdf (22.0 KB)
Lennie Tristano is one of the pivotal characters in modern improvisation, and an important figure in the rise of jazz education, his methods of learning jazz and improvisation in a structured way has given a direction to educators and students since.
Important Discography To Start With:
Download full suggested discography: Lennie Tristano - Suggested Discography.pdf (16.1 KB)
Crosscurrents - Quartet, Quintet, Sextet, several personnel 1949
Spotify Link Here
Lennie Tristano - Solo, Trio & Quartet w/ Lee Konitz (sax), Peter Ind, Gene Ramey (b) & Art Taylor (dr) 1955, released 1982
Spotify Link Here
The New Tristano - Solo Piano 1962
Spotify Link Here
What Do These Exercises Cover?
Exercises on this thread are built to give the students a deeper view on Lennie Tristano's style, soloing, comping as well as an overall look into the tradition of jazz through his artistry.
Exercises are transcription-based, following with a closer look into certain details of his playing. This way we can combine ear-training with learning the language of jazz, as well as analyzing closely what is happening.