In this thread we explore the style of Kenny Kirkland.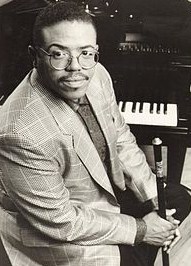 Kenny Kirkland Biography:
Download Full Biography: Kenny Kirkland Biography.pdf (16.8 KB)
When it comes to the important pianists/keyboardists of the later part of 20th century, Kenny Kirkland is one that comes quickly in mind. Although his career was cut short by his early passing, he can be considered as one of the few 80's-90's pianists who left a mark in jazz history, and shaped the post-bop jazz language into a new, modern direction.
Important Discography To Start With:
Download full suggested discography: Kenny Kirkland - Suggested Discography.pdf (16.2 KB)
What Do These Exercises Cover?
Exercises on this thread are built to give the students a deeper view on Kenny Kirkland's style, soloing, comping as well as an overall look into the tradition of jazz through his artistry.
Exercises are transcription-based, following with a closer look into certain details of his playing. This way we can combine ear-training with learning the language of jazz, as well as analyzing closely what is happening.