In this thread we explore the style of Hank Jones.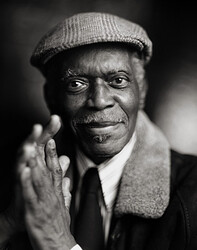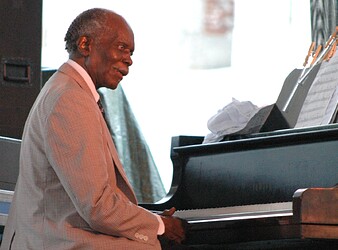 Hank Jones Biography:
Download full biography: Hank Jones Biography.pdf (18.2 KB)
"When you listen to a pianist, each note should have an identity, each note should have a soul of its own." -Hank Jones
Hank Jones, the oldest of the 'Jones Brothers' is considered one of the greatest accompanists in jazz. His high level in sight reading, flexibility and sophisticated style kept him working with numerous groups ranging from swing to bebop; he worked with vocalists to big bands, and appears on hundreds of albums as a leader as well as a sideman.
Important Discography To Start With:
Download full suggested discography: Hank Jones - Suggested Discography.pdf (17.4 KB)
What Do These Exercises Cover?
Exercises on this thread are built to give the students a deeper view on Hank Jones' style, soloing, comping as well as an overall look into the tradition of jazz through his artistry.
Exercises are transcription-based, following with a closer look into certain details of his playing. This way we can combine ear-training with learning the language of jazz, as well as analyzing closely what is happening.