In this thread we explore the style of Elmo Hope.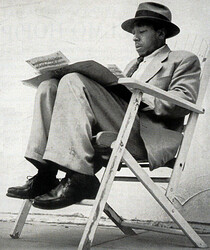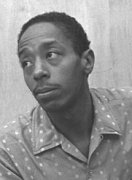 Elmo Hope Biography:
Download full biography: Elmo Hope Biography.pdf (18.0 KB)
Elmo Hope is one of the greatest, unsung heroes of '50s bebop and hard bop. Being a close friend of both legends Bud Powell and Thelonious Monk, interaction with them and other bebop masters of the '40s shaped his style into a true originalist, both as a pianist as well as a composer.
Important Discography To Start With:
Download full suggested discography: Elmo Hope - Suggested Discography.pdf (16.4 KB)
Trio And Quintet - Quintet w/ Charles Freeman Lee, Stu Williamson (tr), Frank Foster, Harold Land (sax), Percy Heath, Leroy Vinnegar (bass) & Art Blakey, Philly Joe Jones, Frank Butler (dr) 1953-54
Spotify Link Here
Here's Hope! - Trio w/ Paul Chambers (b) & Philly Joe Jones (dr) 1961
Spotify Link Here
High Hope! - Trio w/ Paul Chambers, Butch Warren (b) & Philly Joe Jones, Granville T. Hogan (dr) 1961
Spotify Link Here
What Do These Exercises Cover?
Exercises on this thread are built to give the students a deeper view on Elmo Hope's style, soloing, comping as well as an overall look into the tradition of jazz through his artistry.
Exercises are transcription-based, following with a closer look into certain details of his playing. This way we can combine ear-training with learning the language of jazz, as well as analyzing closely what is happening.