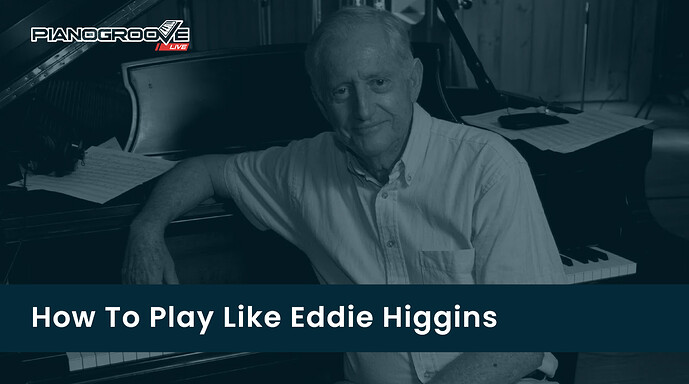 Welcome to this thread on the playing style of jazz pianist Eddie Higgins.
This thread will be structured in the same way as our thread on "How To Play Like Beegie Adair" and all recordings, links to archived seminars, and relevant PDF files will be stored here.
Session 1: In A Sentimental Mood (30th May 2022)
For the first session we will analyse Eddie's solo piano recording of the tune "In A Sentimental Mood". This is a nice tune for beginners and one that I love to play. The tune follows an AABA form and the harmony and chord changes are simple and easy to memorise.
Here is the seminar page to access the live event and the archived recording:
We will start the session with a recap of the form and harmony, we will play through with simple voicings, and then we will introduce the voicings and substitutions used by Eddie Higgins in his solo piano recording.
"In A Sentimental Mood" Recording
Here is the recording on YouTube. I recommend everyone to study it, play along with it, and attempt to transcribe some of the material:
PDF Supplements
I have prepared a couple of PDFs that we will be working from in the live session. We will mainly use the lead sheet notation with red reharms above, and we can reference the full transcription file if needed.
If anyone has any questions or suggestions for tunes to cover feel free to post these below and see you in the seminar next week.