Transcription Exercise 1 - Summertime

For the first transcription exercise, we will be using the tune Summertime by George Gershwin.
Check out part 3 of the tutorial here: Summertime Improvisation | Improvising Over Summertime - It's very important that you check this out first - it will help you understand the exercise.


In the lesson we analyse 10 bars of improvisation that I transcribed from this recording:
MP3 File:
Click the down arrow symbol to download the file.
Here is the PDF File containing the arrangement and also 10 bars of improvised material that I transcribed from the recording
Summertime_Transcription.pdf (51.3 KB)
You will see that I have written out my transcription, and also left blank space for you to transcribe too: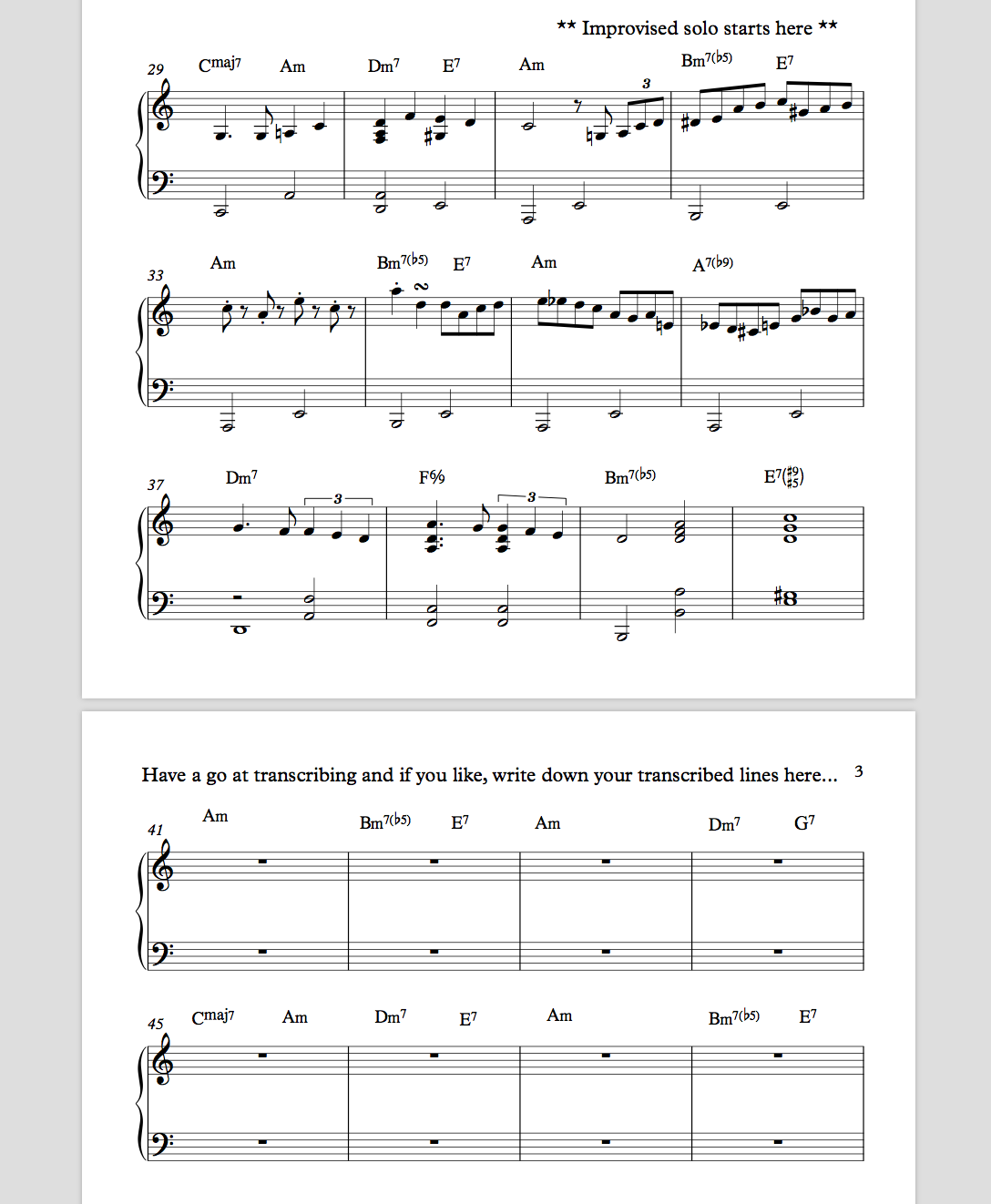 Important Points To Remember:
Learn the chord changes first
Play along with the recording (first play left hand voicings underneath the recording then start to transcribe the actual solo)
Transpose all licks and lines into different keys - do this immediately!!
Writing it down is not essential but it good to keep record of your transcriptions
Start with small licks or lines, then work on longer lines… then try to transcribe entire solos.
Dont feel like you have to do this exercise. But if you want to get better at improvisation, then you should be doing this kind of stuff every single day!
If you have questions with this just get in touch.