I hope to add Chinese language. Teacher thanks. Because my english is not good.
Hi FooChi,
This is something we are working on.
We currently have Chinese translations for the "Foundations Of Jazz Piano Course"
Here is an example: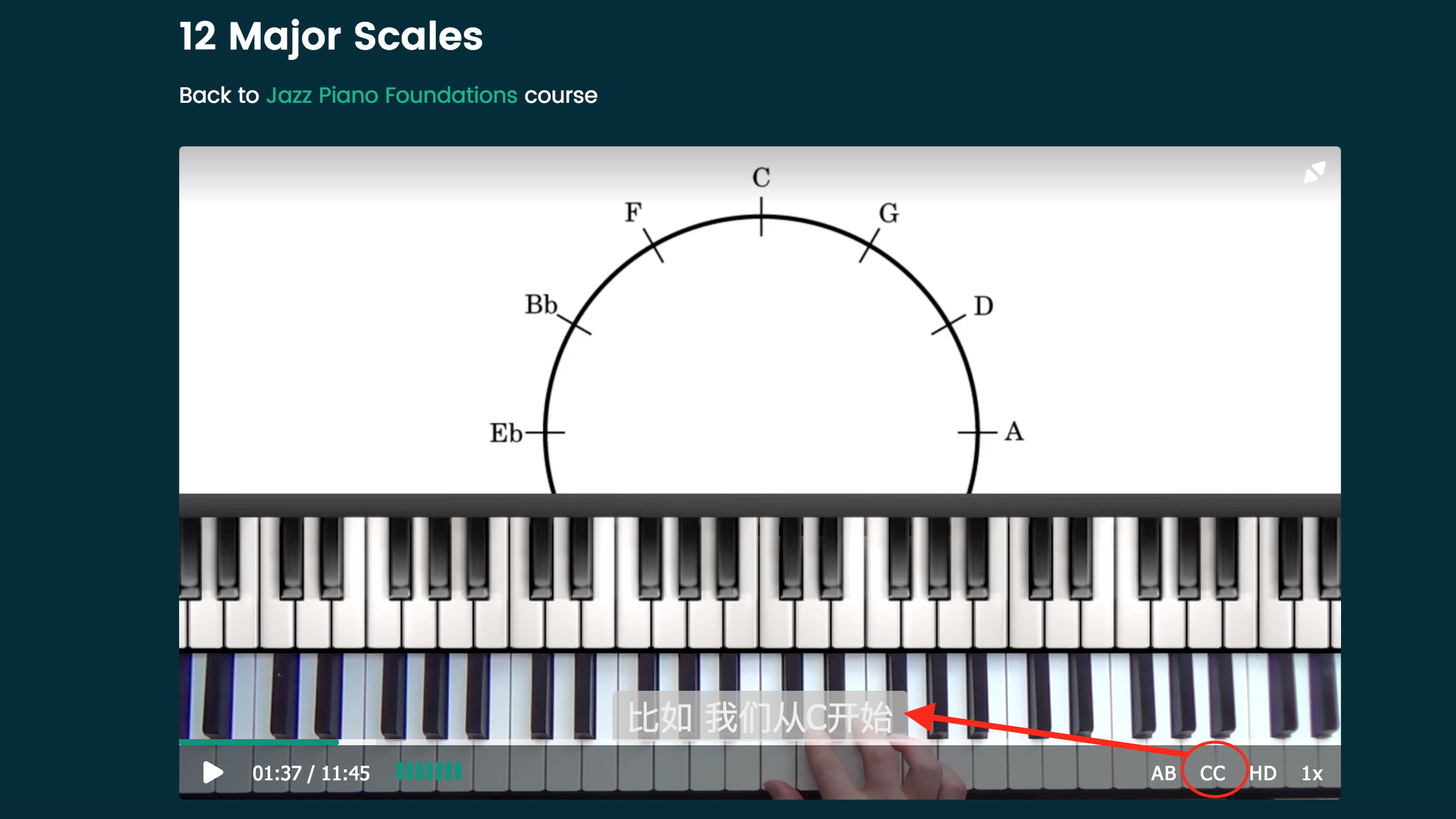 We want to create translations for all major languages:
We are working on adding all language translations to all videos on the website.
The Herbie Hancock Voicing Lesson has been translated into 5 languages: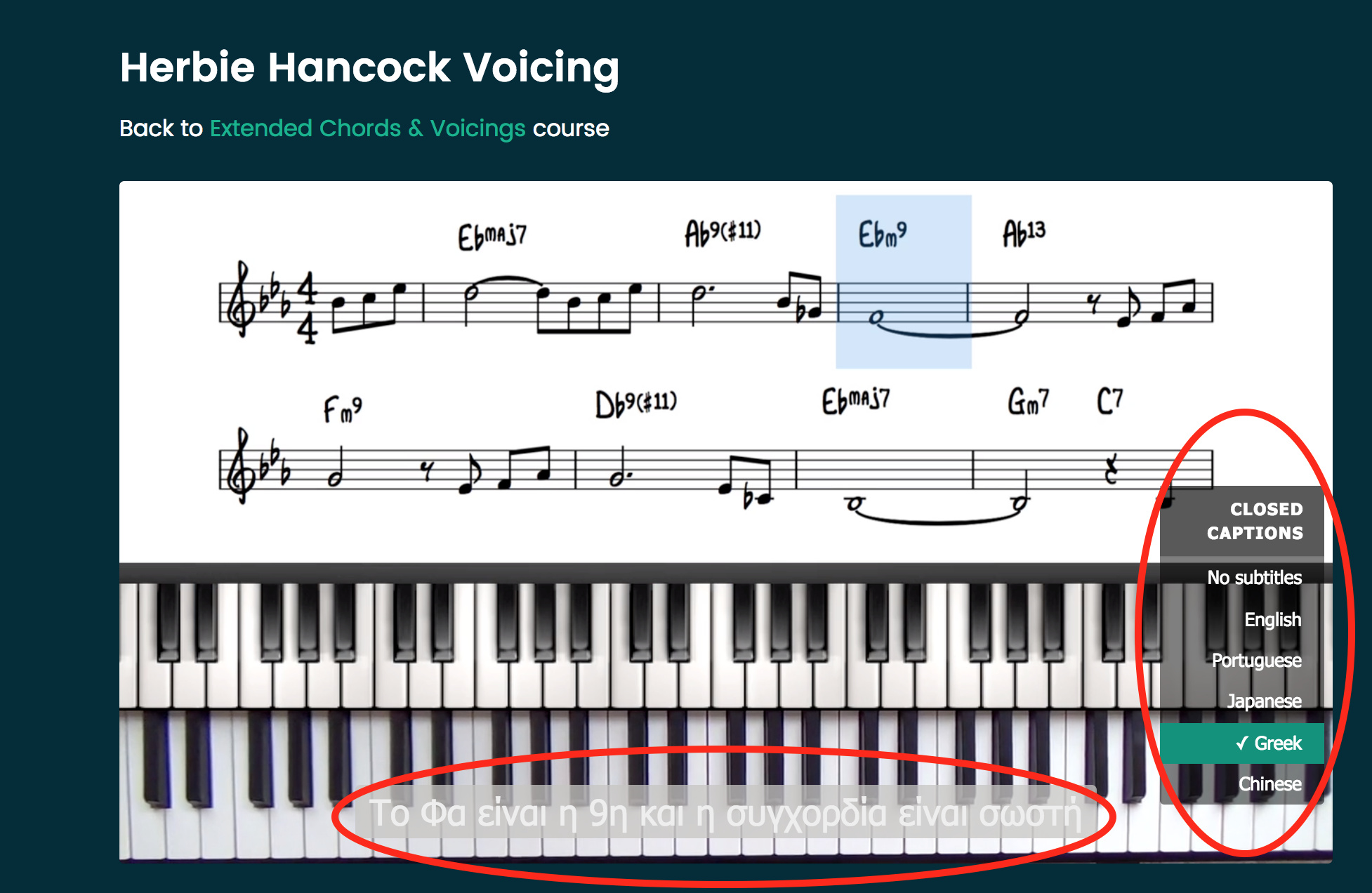 Do you have language & music skills?
If you have language skills and a basic understanding of music theory, then I would love to hear from you at this email address: translation@pianogroove.com - I will explain how I am working with current translators, what we can offer you etc…
This year - 2018 - our priority has been on people… our team of teachers.
Over the next 12 months, translations and languages will be a key area for us to work on.
This perfectly aligns with PianoGroove's mission statement:
to make high quality jazz piano tuition accessible to anyone, anywhere in the world.
I must admit that this year I have been preoccupied with other priorities such as new teachers, website issues, video player issues etc… but languages is high up on my agenda.
I feel that these languages are the most important for us to focus on:
Mandarin Chinese
Spanish
Portuguese
French
Japanese
Italian
Greek
Russian
To Summarise:
As mentioned, if you speak any of the languages above, I'd love to hear from you at translation@pianogroove.com - we offer a great deal for anyone willing to participate in this initiative, and we are very relaxed with the timing of the translation work.
Thanks very teacher.


Hi Hayden
Congratulations for your website. It is improved very much.
I am french and I asked you only subtitles in English because it helps me very much.
I saw the beginning on the lesson "Jazz foundations" with subtitles in English and it helps me a lot.
In 2019, do you plan all the other lessons of the website with english subtitles ?
Marc
HI Marc,
Thank you! We have been working hard to improve the service so it's great to hear your feedback

Yes I must admit it is myself that is holding this back.
It's been a challenge for me to find the time with other commitments such as finding new teachers, video editors, and improving the website.
However, this year I will be allocating more time to translations and we will make some big progress with this.
Many of our students are happy to help out, the challenge has been to provide them with accurate English subtitles which they can then translate accurately into their own languages.
I will post updates in this thread.
Cheers!
Hayden
You are doing well foochi, communicating. Welcome