Hi Everyone

With our growing lesson library and teaching team I decided it was a good idea to create custom syllabuses (see the designs below) .
These syllabuses will cover many different topics and also draw links between the different styles that we teach on PianoGroove.
For example, if a new student wanted to learn to play Brazilian music, they must first understand some of topics covered in the jazz courses such as extended harmony, rootless harmony, and altered harmony.
The syllabuses will provide this information to ensure that every student has a clear road map on how to progress through the material and achieve their goals and aspirations.
We will also be expanding our teaching team to incorporate more styles of improvised music and so our new syllabus section of the website will help to add structure and organisation to our ever-growing library of lessons.
Hope you all like the designs, and I'll be posting all updates in this thread.
Syllabus Index Page Design:
lists syllabuses
shows difficulty level
shows number of courses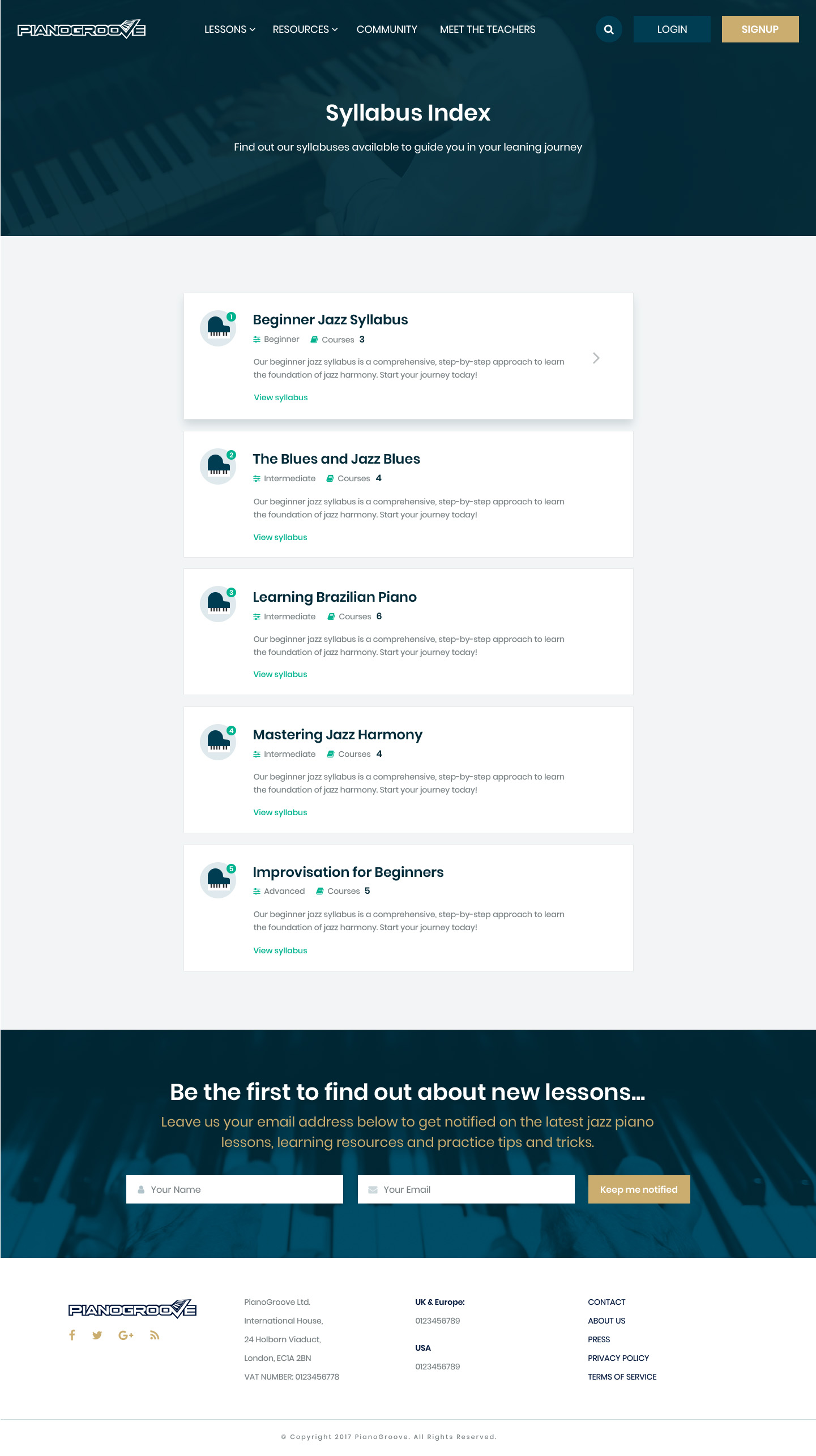 Full Syllabus Page Design:
integrates with our current course tracking system
provides a 'birds eye view' of what the syllabus entails
lists the courses and lessons in the syllabus
shows the teachers you will be learning from
lists all related downloads
links to relevant forum threads to further integrate the website and our forum

Any feedback or ideas let me know.