Hi PianoGroovers

Here are some initial ideas for the new live section of the website. We will soon be creating the finalised designs and building the pages, so if anyone has any comments, ideas, or suggestions just let me know:
1) Upcoming Live Event Page:
This is the page design for a scheduled/upcoming live event.
This page shows the countdown to the event, buttons to register and/or submit questions, related lessons and related links, and an 'add to calendar' button: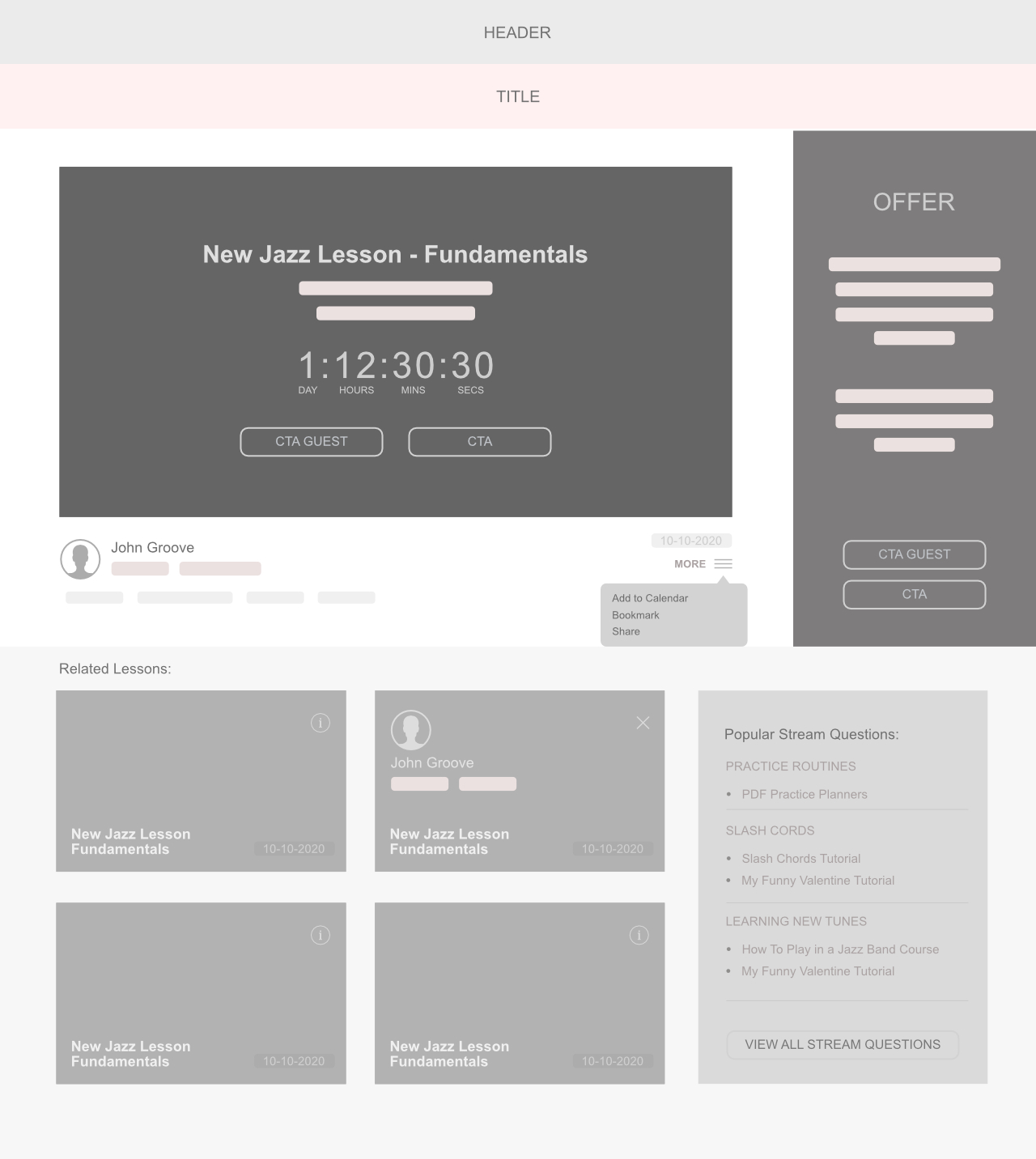 2) Archived Live Event Page
After the live event has happened, the event will be archived and the page will change to the design below.
When a live event is finished, chapters will be added to make the content easy to navigate, the comments/questions/answers will appear below the video, and at the top of the page there will be a bar showing a countdown and registration to the next live event: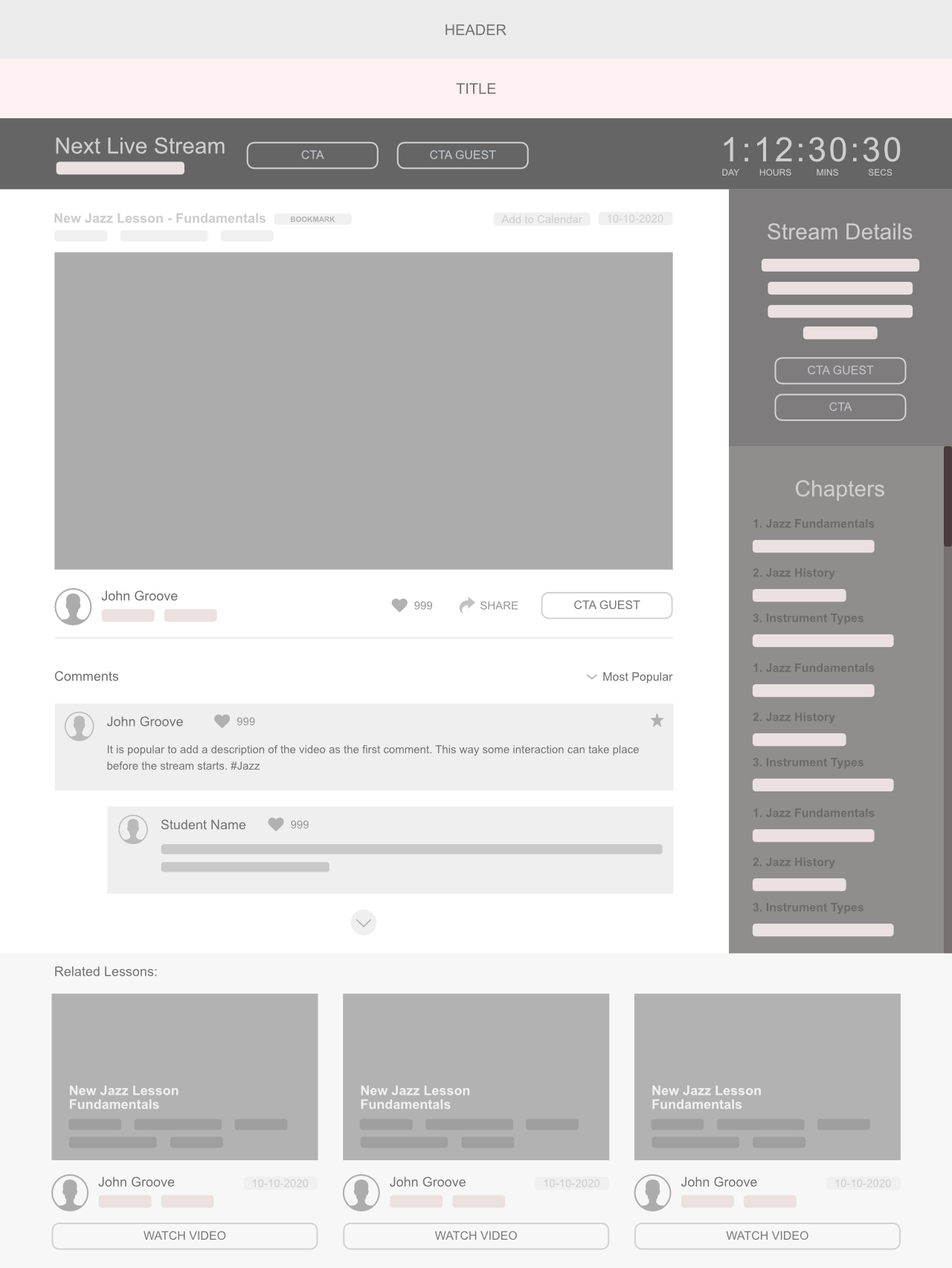 3) Live Event Index Page
Finally we have a live event index page.
It will archive previous live events and show upcoming live events, at the top of the page there will be a countdown and registration the next event, and finally there will be options to filter the events by genre, difficulty, teacher, and popularity: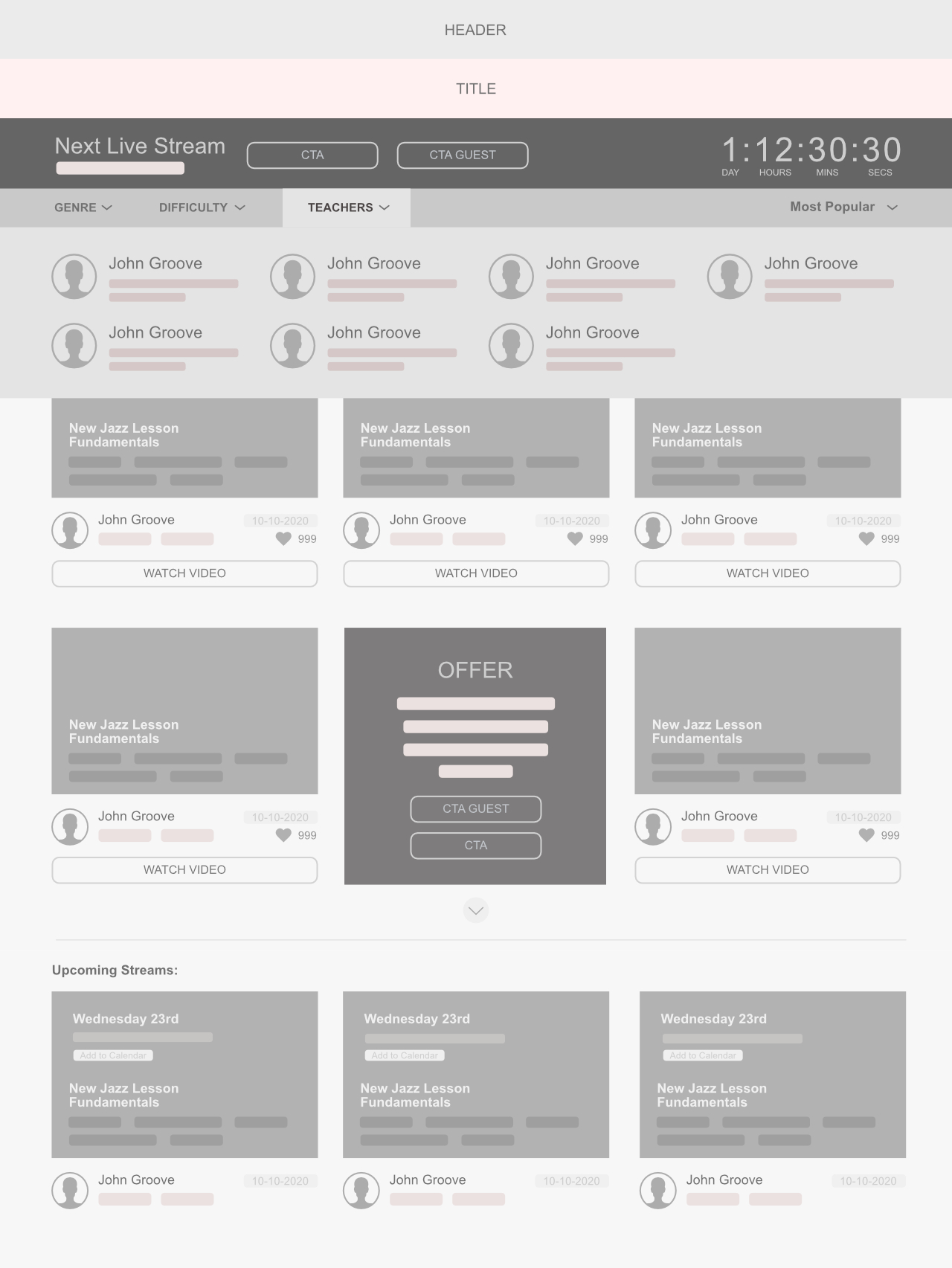 Event Topics & Ideas
Thanks to everyone who has sent their ideas for upcoming events, here is non-exhaustive list of the topics we will be covering, any other ideas be sure to let me know:
Live Jazz Standard Walkthroughs
How To Practice [Topic]
Virtual Recitals
Open Q&A Format on [Topic]
Soloing & Improvisation Workshops
Tune & Song Analysis
Next Live Event
I will be hosting regular live events as soon as the new live section of the site is built.
There are some technical tasks we need to complete to allow for registration and submitting questions. For the first live stream we utilised 3rd party platforms for this but we are building a bespoke system directly within the PianoGroove site for a more seamless experience.
@Lyndol has a wonderful idea to host virtual recitals where there will be performances by our teachers and also our students should anyone wish to participate and get feedback on their playing in a friendly and relaxed environment. We will be announcing more on this shortly.
Cheers,
Hayden