I'd like to give a gift subscription to PianoGroove as a birthday gift.
Is there a mechanism for doing that?
Hi George,
Yes it is possible to buy gift memberships. Here are the links:
When gifting a membership, after the month or the year depending on which one you choose, the recipient is prompted to add their card details if they wish to continue studying.
On the gift purchase screen, you enter your email so that a receipt is delivered to you, you enter the recipients email so they can create their login details, you can select the delivery date of the gift, and finally you can also add a personalised note for the email, see the screenshot here: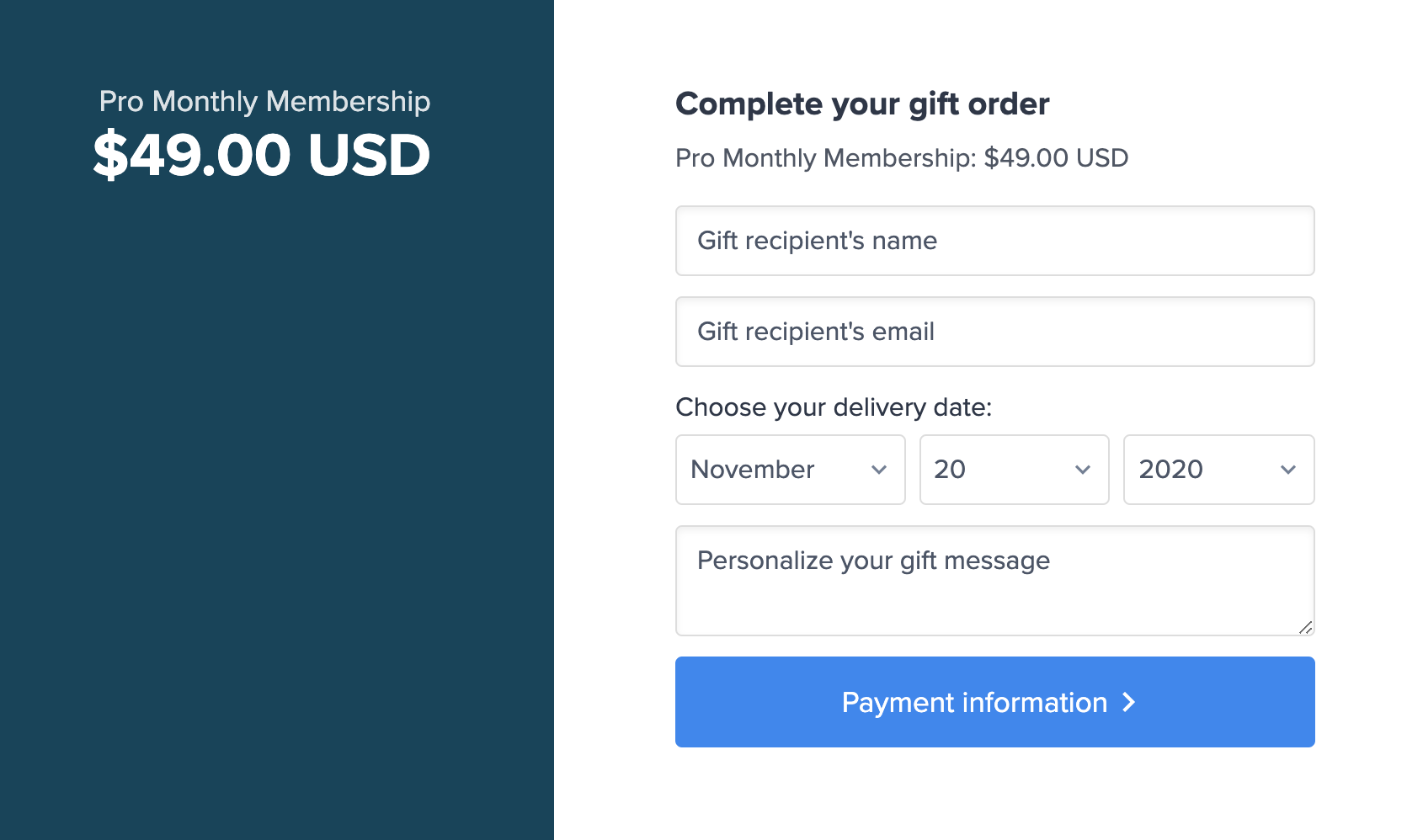 Let me know if you have any other questions with this